Business flows for UK Master Distributor Aqua Cure
Stuart Godfrey has just returned from The London Coffee Festival a happy man. The UK speciality coffee industry is flourishing and its demand for high-quality water is at an all-time high. That's good news for Aqua Cure, one of the country's leading suppliers of water treatment products and, as Head of Business Development, it's good news for Stuart.
Following the busy four-day event, Stuart took time to talk about the Aqua Cure road to success, the added value it brings to its customers' businesses and the critical part Pentair has played on that journey. But he started with a few words on the UK coffee scene.

British coffee brewing is booming.
"The UK coffee shop market is so buoyant, and that's great to see," said Stuart. "It's like an industry within an industry. There is investment everywhere. In some cities it feels like every 100 meters you'll see another coffee house opening, and it shows no sign of slowing. They are all looking to add a USP alongside outstanding coffee, and we all know water is the lifeblood of great tasting coffee. Potentially, almost any coffee outlet can face water-quality challenges.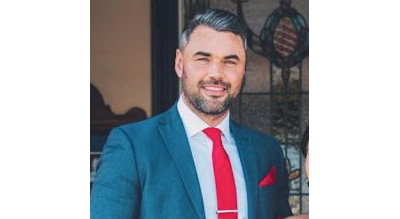 Too hard, too soft, odours, off-tastes, contaminates, all can impact the coffee, the machinery, the customer and ultimately the business. Location can make a big difference to water quality, even from street to street, and that can be a huge challenge especially if you are striving for consistency in the daily grind. Every site is different and there is no blanket solution. And that's where I feel our approach, working with the vast Pentair water treatment portfolio, has been so successful."
Claris range gives Aqua Cure the edge.
Aqua Cure services water treatment needs for multiple business sectors, from residential to heavy industry. Over 25 years it has built a database of around 3000 customers who purchase from a catalogue of over 2500 lines. In addition, it offers an expert hotline and water testing service. The relationship with Pentair became serious when Aqua Cure recognised the massive growth potential in food service. For this sector it needed a manufacturer who it could trust to satisfy the demand for a myriad of water issues, capacities and configurations particular to the hospitality industry.
"With one look at the Pentair Everpure range we were blown away," recalls Stuart. "Our other suppliers' products tended to focus on single water issues like limescale or chlorine reduction. Multiple issues were tricky and sizes were limited with filters often not compatible with different heads. By contrast Pentair, with its Everpure Claris cartridges, seemed to offer limitless problem-solving possibilities for every eventuality, through a vast breadth of products." 
Conserv 75E reverse osmosis system is a game changer.
Stuart is impressed at the innovation from Pentair and how it can shape a market trend, "One of the big innovations we have seen in recent years is the adoption of reverse osmosis for water treatment in the food service industry, especially the coffee sector. Where consistency is king, or on that occasion where a water problem is beyond a single cartridge, then RO has been a game changer… and the Pentair Conserv 75E RO system has been a real game changer for Aqua Cure. Coffee shop customers who have chosen reverse osmosis for water treatment love the functionality of the Conserv. They like its on-board tank, its remineralizing cartridge, its bending function and its compact footprint. It has sometimes been said that RO can be wasteful of water but the Conserv 75E is highly efficient, with an exceptional water recovery rate. The Conserv is just one of the Pentair Everpure RO systems we provide and I can only see this market growing in the coming years."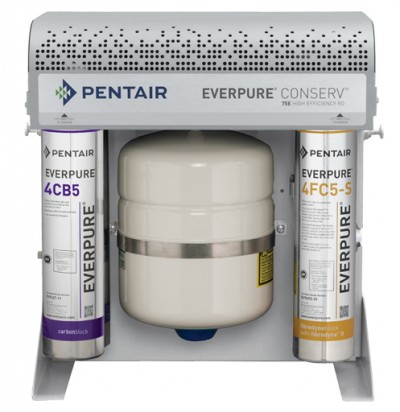 Aqua Cure and Pentair together deliver the business.
Pentair has become an integral part of the Aqua Cure food service business, the success of both companies is interlinked and Stuart sees a great future.
"Pentair boasts outstanding products, they are a great team to work with and I am delighted that they keep us close to their development roadmap," he concludes. "But more importantly, Pentair products simply do the business. In terms of quality, reliability and sheer breadth of portfolio they deliver. It's why we both value the partnership and long may it continue."
Stuart Godfrey, Head of Business Development at Aqua Cure was talking to Noemi Guagliardi shortly after The London Coffee Festival in April 2023.
Find out more about Aqua Cure at www.aquacure.co.uk
Connect with Stuart on LinkedIn