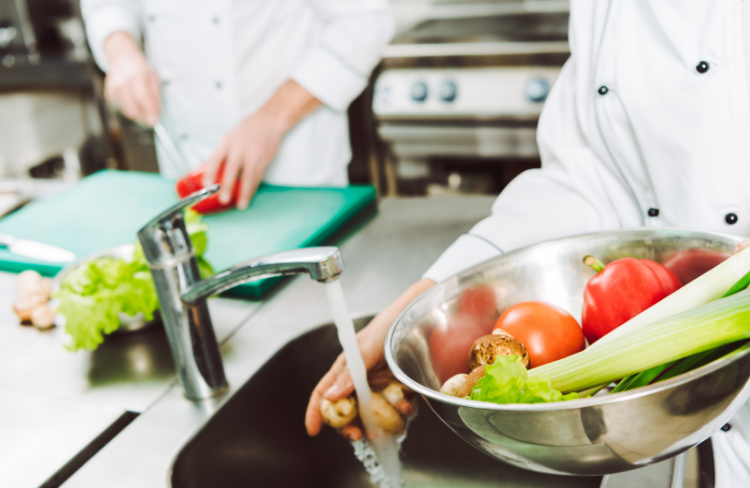 What we do
Total Water Management
A SIMPLIFIED APPROACH TO WATER MANAGEMENT
Pentair Everpure offers more than just best-in-class foodservice water treatment products. We make running foodservice operations easier with a unique and innovative total water management service.
Our Total Water Management process helps us provide operators with a custom water management solution that not only takes their water and makes it extraordinary, but also ensures it consistently remains that way.
We manage ALL water treatment options either at the POINT OF ENTRY to the required location, Point of USE for specific equipment demand or waste water POINT OF EXIT to the drain. Our TWM Project Manager will work with a support team of experienced professionals dedicated to ensuring that each TWM process runs smoothly, to ultimately manage water for optimal equipment protection and delivery of high quality food and beverages to the customer.
Our TWM program bundles years of water expertise, superior quality water treatment solutions, comprehensive site surveys and water analysis, specified water treatment equipment and a coordinated installation service, into a process managed seamlessly by Pentair.
The TWM process goes well beyond initial diagnosis. We provide product selection, installation and ongoing maintenance all provided by a trusted, industry-leading service provider.
WHAT ARE THE BENEFITS OF PENTAIR TOTAL WATER MANAGEMENT?
All customer water quality needs managed by a single, reputable partner
Turnkey water management services from water testing and product acquisition, to installation and start-up, to ongoing product maintenance
Programme supported by a team of Pentair water experts and a network of proven, trusted service providers
Product and services billed on a single invoice
Pentair specified equipment meets your unique needs
Lower operating costs due to reduced equipment down-time and fewer service calls
Equipment protection extends operational life and prevents premature component replacement
Factory-backed Pentair product installation
To discuss your foodservice environment and your TWM requirements contact your Pentair agent or representative today.