Content
Back in August 2017, we progressively switched our systems based on the 541 valve from AC to DC Architecture. First to switch were Sentencia, Maxima and H2Optimo in August 2017, then Softena, Slimline and IQsoft followed in November that year. In March 2018 we further improved the valve design, implementing a quick change drain, a new solenoid holder design and a new solenoid DC.
Until today, we have been offering the old solenoid REP-74023 as spare part for systems manufactured from 08/2017 to 03/2018, because the new solenoid REP-74417 was not compatible with the old drain assy.
The new solenoid REP-74417 features a reliability enhancement, which translates into maintenance cost reductions : as it can be easily opened, its internal parts can be cleaned during the periodical system inspection. This is a significant add-on compared to the old version which required to be replaced more often.
In line with our continuous improvement philosophy, we therefore created a new retrofit kit RSEP-74416 to upgrade systems manufactured from 08/2017 to 03/2018 to the new design.
This new kit is now available for orders.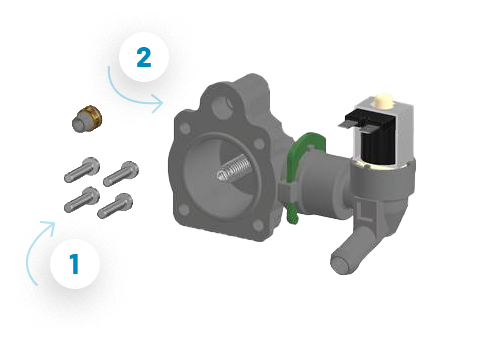 This kit has shorter self tappering screws (#1) to allow the assembly of the new backcap (#2) on old valve bodies. That makes it usable only on systems assembled from 08/2017 to 03/2018. During installation, bare in mind to match the thread of the original screw with the new one to avoid damaging the plastic.
We strongly suggest to upgrade systems in the field to this new kit during planned maintenance as it will reduce future maintenance costs and improve the overall system's realibility.
REP-74023 remains available for AC systems, but we don't recommend to keep replacing it on DC systems.
As a summary, the below table lists which spare part should be used based on the system's manufacturing date.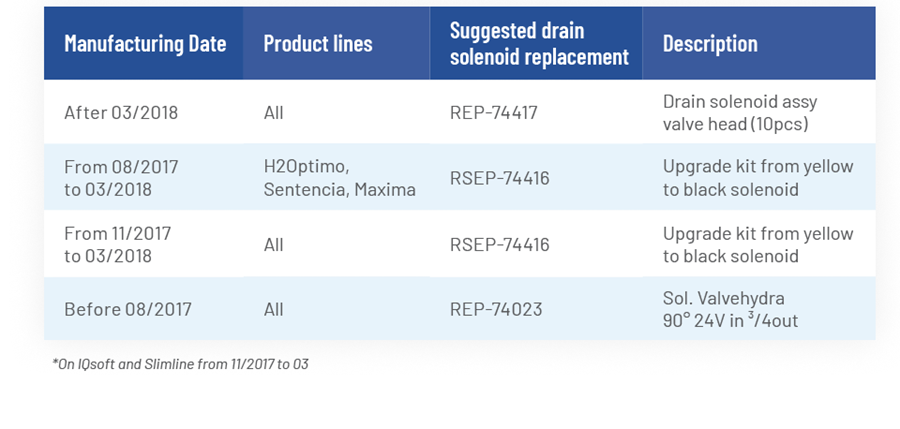 Should you need more technical details please contact our techsupport team at techsupport.water@PENTAIR.COM