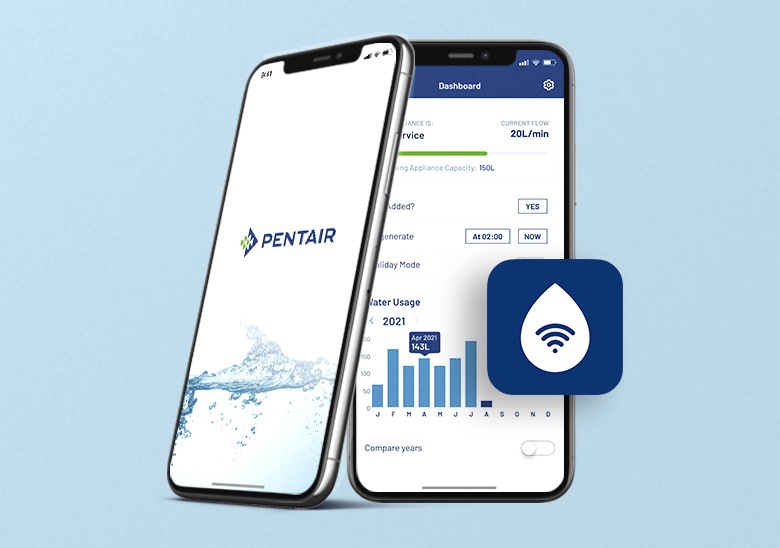 The Pentair Dealer Portal
Take control of your water treatment business
The Pentair ConnectMySoftener portal is giving water treatment professionals a head start over their competitors by boosting their efficiency, improving their response times and increasing their customer satisfaction ratings. Launched in 2020, this leading-edge technology harnesses the Internet of Things (IoT) to empower service engineers with insight into, and control over, their customers' softening appliances.

We lift the lid on the ConnectMySoftener portal to understand how it works and why so many Pentair professional partners are logging on to transform their business.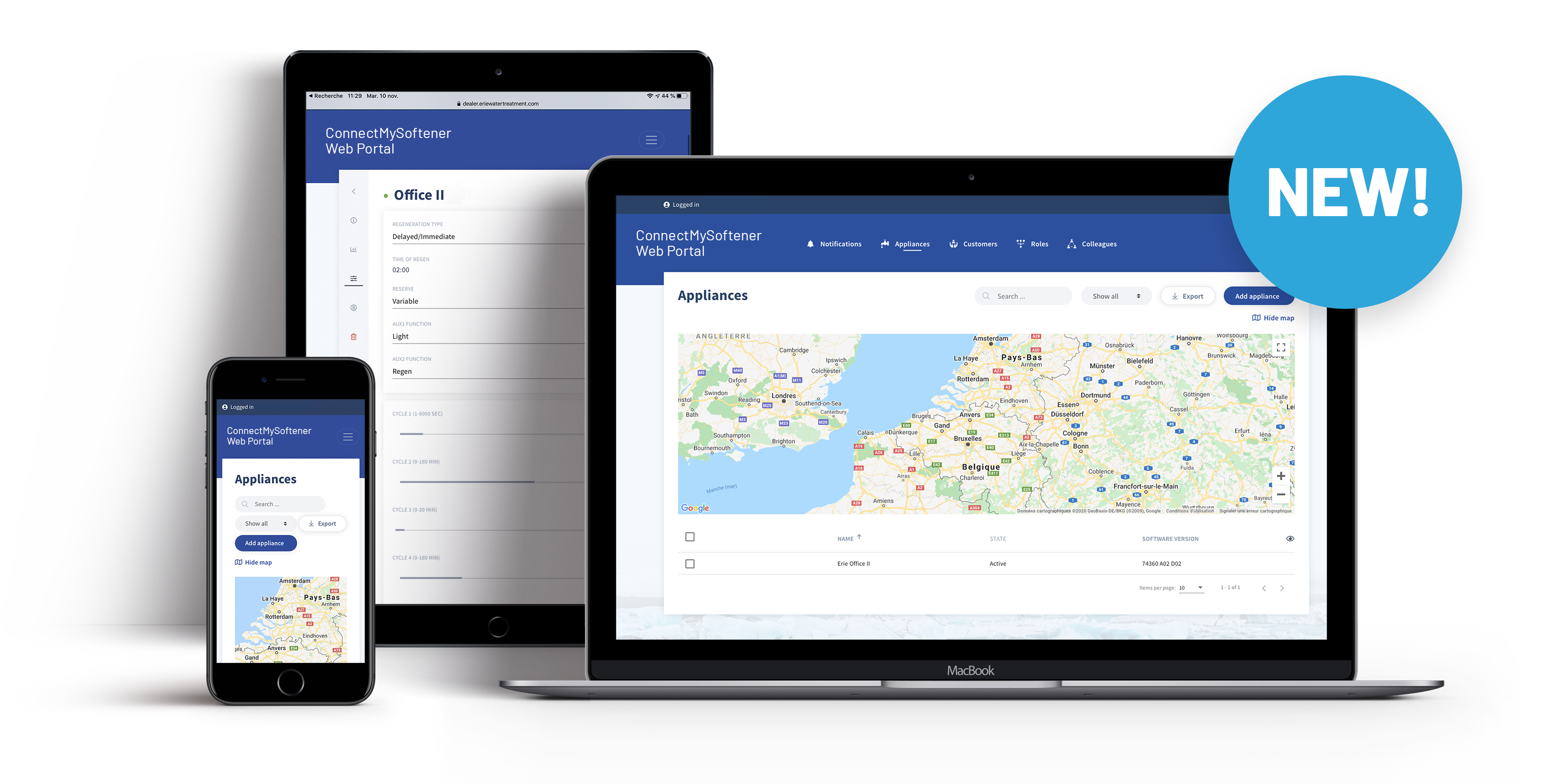 Leading-edge technology puts Pentair partners ahead
Let's start by acknowledging connectivity in home appliances is nothing new. With 'always-on' Wi-Fi and Bluetooth enabled devices, today's consumers are getting comfortable with controlling their home lighting and heating from a smart phone app. Permission-based monitoring by service companies is also becoming more common place. Less common is remote access and servicing – especially in the water softener market. Well, the good news is that it is here, it works and it is already changing water treatment businesses for the better.


Pentair ConnectMySoftener portal opens a world of possibilities
Already shipping IoT-ready softeners and product control apps, Pentair is at the forefront of water softener technology. At the heart of this digital ecosystem is the Pentair ConnectMySoftener portal.
With the permission of the owner, connecting a Pentair softener to the ConnectMySoftener portal is simple. The owner simply downloads the ConnectMySoftener app to connect their appliance to the network. A unique PIN code then activates it for their trusted dealer and the magic can happen. Once the appliance is registered in the portal, the dealer is open to a world of possibilities.
Monitor, diagnose, fine-tune and fix
The ConnectMySoftener portal interface provides the dealer with a detailed picture of their customer estate, both at a macro and micro level. A dashboard provides an overview of all connected softeners, their software versions and maintenance status, highlighting any issues and routine salt alarms or requests. At a glance the dealer can see their customer base either in list or map form and can quickly assess the health of their customers' softeners while planning their upcoming service workload.

In addition, customers' machines are always up-to-date as IoT softeners manufactured from 2022 feature OTA (over-the-air programming), enabling Pentair to push firmware updates on all those devices connected to the ConnectMySoftener portal.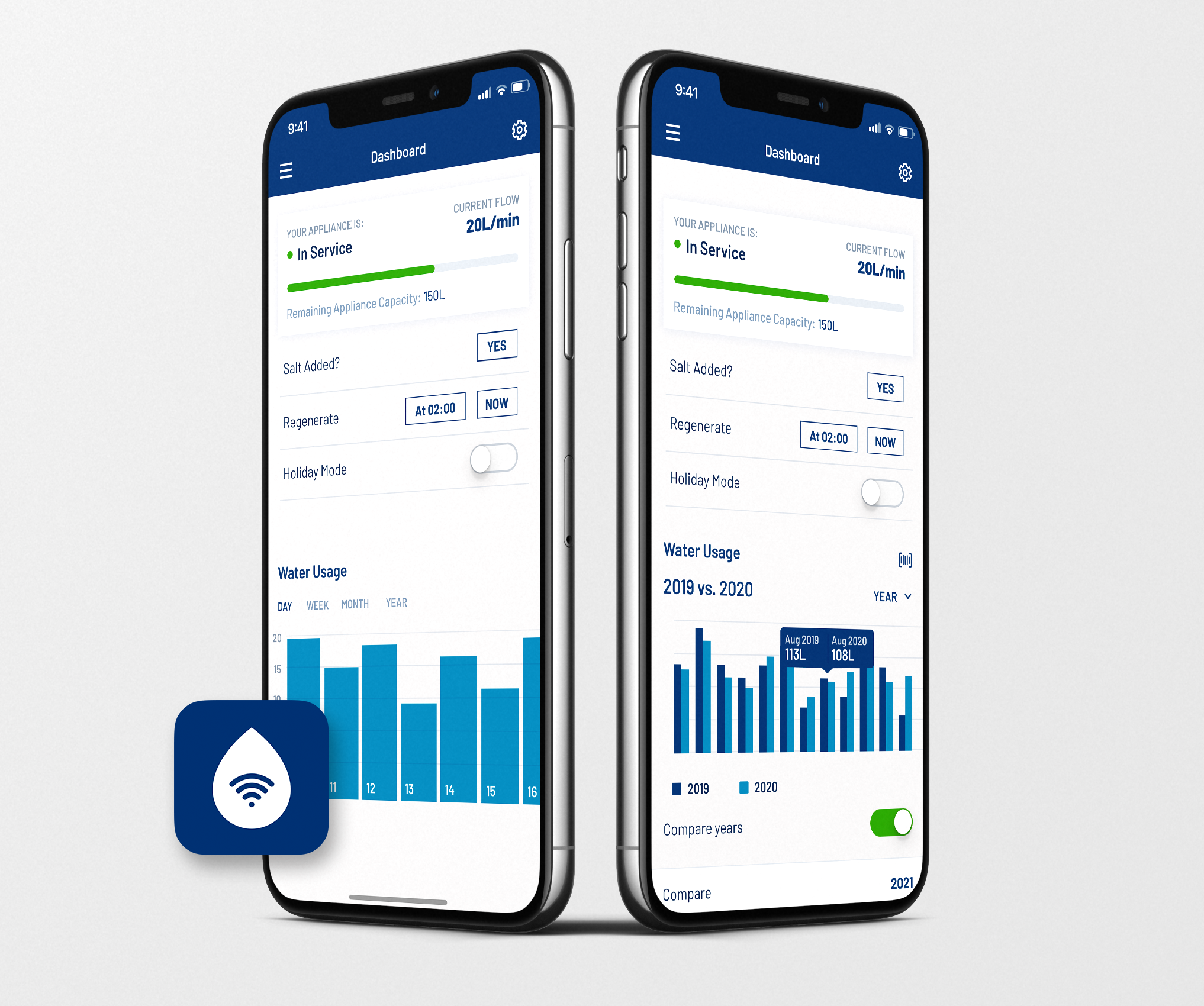 Drilling down further, the dealer can monitor the performance of individual softeners checking their history, flowrate, average volume, capacity and regeneration totals as well as other key metrics integral to the function of the appliance. At this level the dealer can also troubleshoot, diagnose and remediate many common issues.

We all know that factory settings are 'just a guide', and that conditions like humidity, temperature and water pressure can all impact the behaviour of a softener. For example, if the user is reporting a slightly salty taste the dealer may need to adjust the final rinse. If the brine needs to be more saturated that can be also achieved by increasing the brine preparation time with a simple click of the mouse. If the salt alarms are too often or too infrequent, they too can be tweaked, These and many other tasks can be actioned remotely from the ConnectMySoftener portal, all without needing to leave the workshop. Customers all know the cost of a missed appointment, ¬¬while a dealer who keeps to their Service Level Agreement is priceless. The Pentair ConnectMySoftener portal adds up to a highly responsive and efficient service operation, with very satisfied customers who no longer need to wait in for an engineer visit.


Connecting the dots to a brighter future with Pentair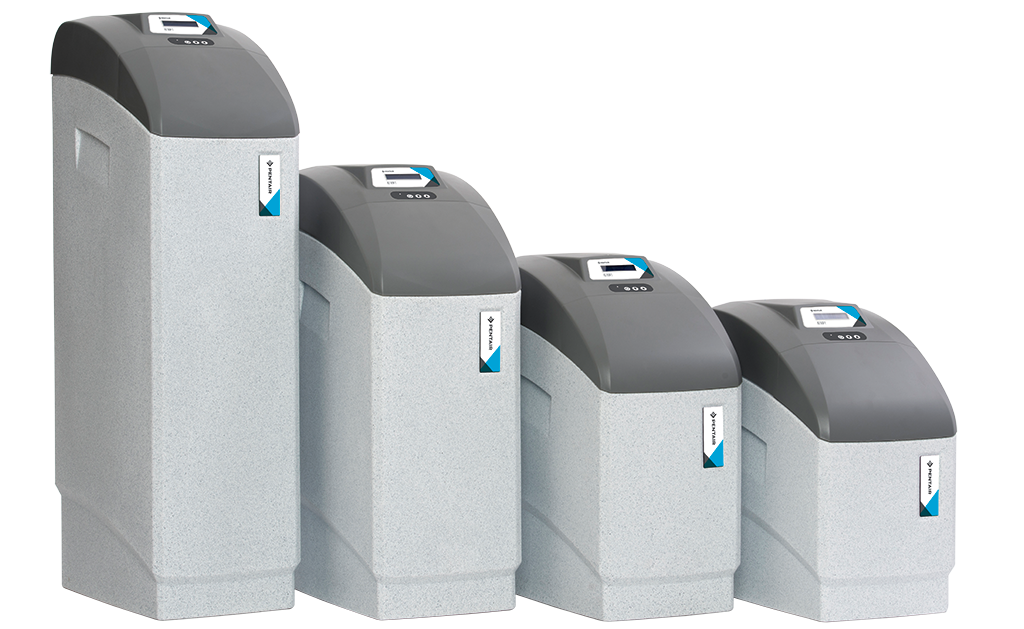 The ConnectMySoftener portal is compatible with all Pentair internet-ready softeners. Today this covers the IQsoft range and, as previously reported, Pentair has a roadmap to introduce connectivity to more of its softeners in the coming months.

When it comes to connectivity, Pentair softeners are swimming in the fast lane. Its softener range is widely acknowledged to be the best in the business. Their internet capability is well ahead of the field. If you want to keep up and boost your business for the future, you just need to connect the dots and insist on Pentair.