Join Pentair Foodservice at Horecava 2023, 9–12 January, RAI, Amsterdam
As running costs continue to spiral upwards, foodservice businesses are understandably focussed on cost savings and making the most of what they have. Visitors to Horecava 2023 will discover that, when it comes to water treatment, Pentair has the equipment and expertise to help you achieve both.
Alongside energy and labour, water and its treatment can be a significant part of your running costs. And for so many applications, water from the tap simply doesn't cut it. From coffee to ice making, from steaming to ware washing, the better your water, the better your business. At Horecava, Pentair will be showcasing new and existing technologies that can provide the ultimate water quality while reducing manpower, downtime and utility bills. Pentair will also be introducing a new consulting resource, designed to fast track your business to the optimal water treatment for your budget.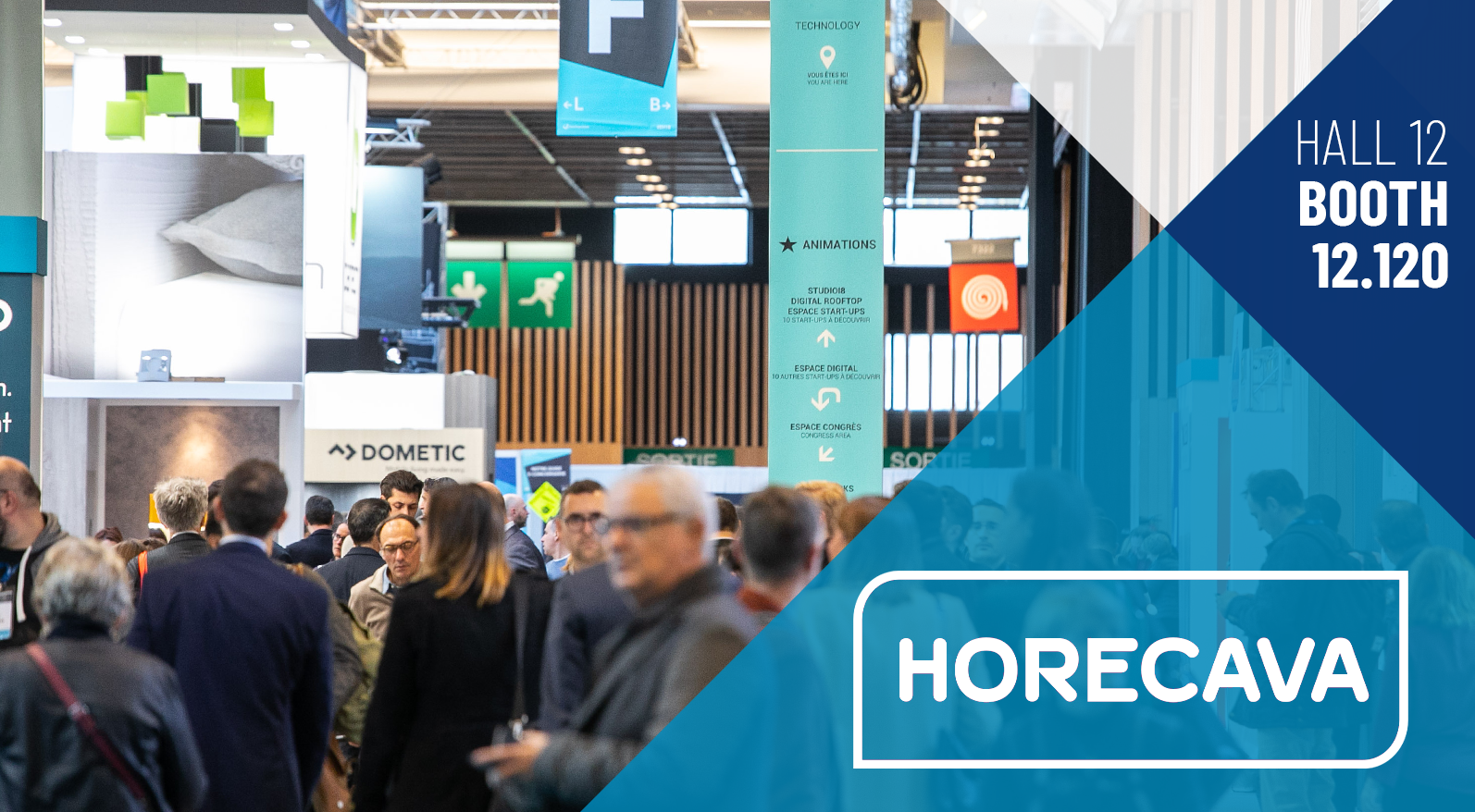 Pentair Everpure Oxidice puts a freeze on expensive maintenance
New at Horecava is Everpure Oxidice, a compact ozone generator designed specifically for high-volume ice making machines.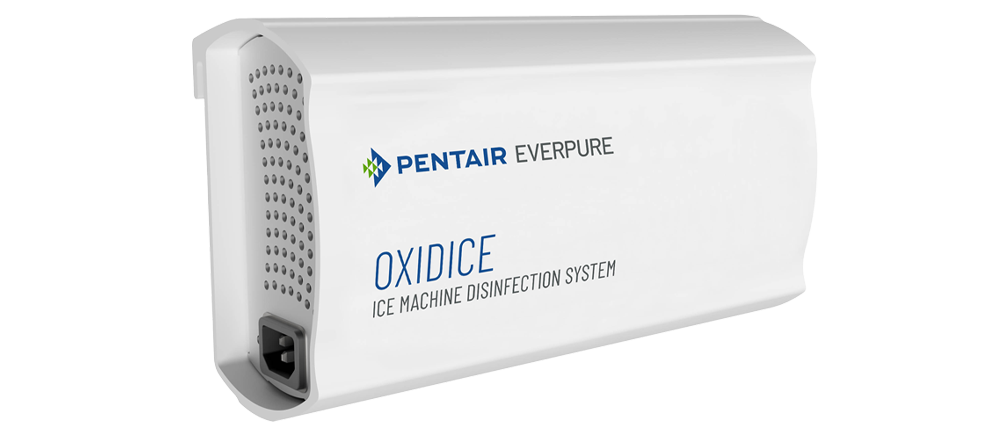 Without regular cleaning, ice machines can become a breeding ground for bacteria, mould and pathogens which can be harmful to your customers and disastrous to your reputation. However, that 'regular cleaning' means additional manpower and downtime.
Uniquely Oxidice continually disinfects the water and the surfaces of ice machines with ozone – a safe, efficient and natural oxidiser.
The result is significantly less scrubbing of the ice bin, less possibility of contamination and zero risk of a chemical taste. That's a win, win, win!
High-efficiency reverse osmosis dramatically reduces water consumption

Meanwhile, over on the coffee counter, the talk will be about high-efficiency reverse osmosis. As more coffee shops, restaurants and hotels consider reverse osmosis (RO) to provide the ultimate water quality, the process has come under scrutiny for the amount of water that can be wasted. Again, Pentair is ahead of the curve with RO machines that lead the market for water efficiency. Pentair Everpure Conserv 75E and MRS 600 HE combine carbon filtration, scale inhibition and blending to create the right balance of minerals to prevent both corrosion and scale formation. But, whereas conventional RO systems are known to waste more than 80% of the water, the Pentair green RO membrane effectively provides 50% up to 80% water recovery.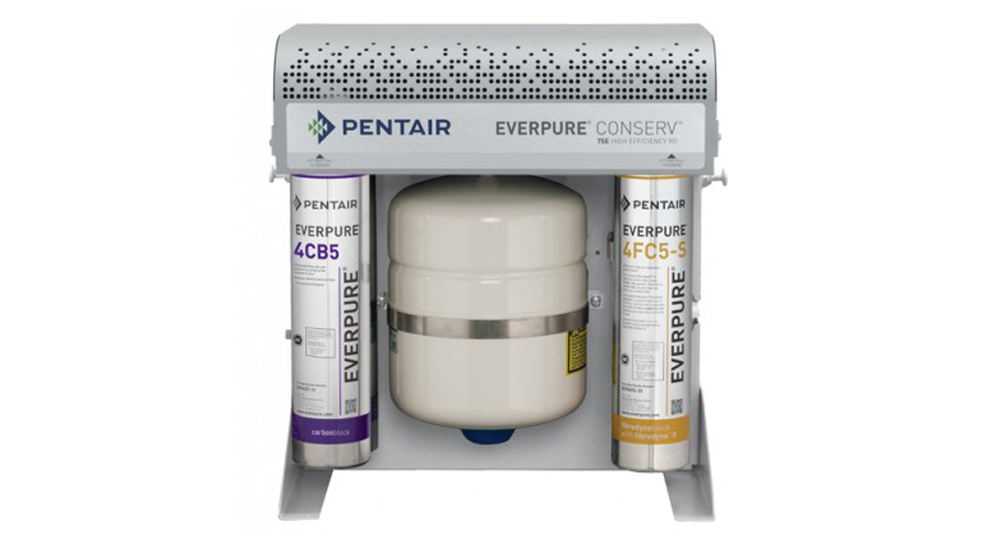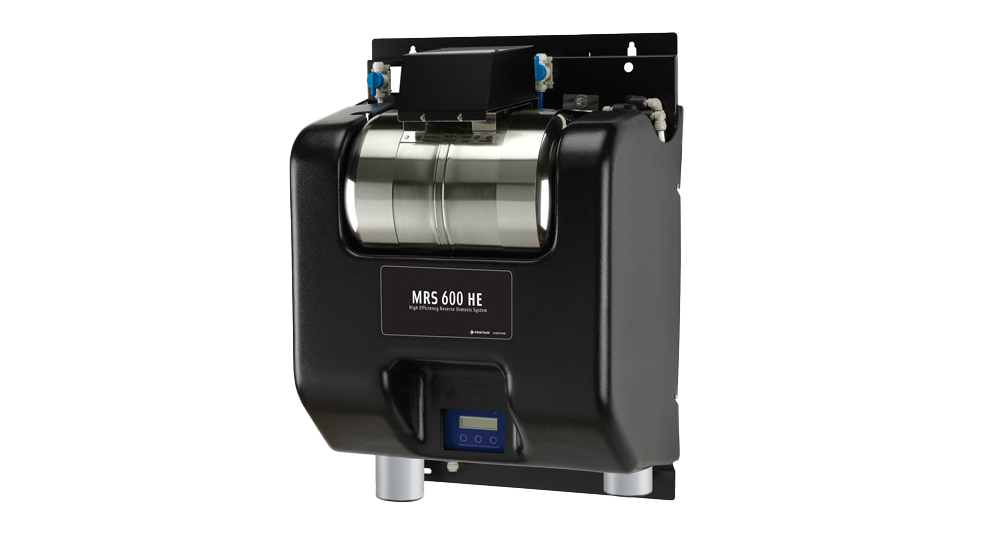 Meet the team with the answers to today's challenges

At Horecava, take the opportunity to catch up with some familiar and new Pentair faces. Ronny Billemon, Master Water Specialist, knows more about water treatment for the food service industry than anyone. In a new role at Pentair, Ronny can offer a new, complimentary consultancy service that helps businesses understand the difference water quality can make, what treatment options are available and that any equipment is the right fit. So if you need 'quality talk' about water quality – talk to Ronny first.
You can also catch up with Christopher Bailleul who has joined the Benelux and Nordics Foodservice team. With over a decade in hospitality and foodservice, Christopher brings fresh ideas on how our industry can be more efficient and sustainable.

Make the most of your time at Horecava

Ronny, Christopher and the rest of the Pentair Foodservice team look forward to welcoming you at Horecava 2023. Drop by and see them at Hall 12, Booth 12.120. Or why not skip the queues and pre-book a slot. Drop us a mail at ronny.billemon@pentair.com and we will fix up a time.