Autotrol is a perfect fit for Kennet Water
"In so many ways, Autotrol valves are the perfect fit for our customers." So says Neil Grant, General Manager of Kennet Water, a leading manufacturer and distributor of residential softening systems in the UK. A chartered chemist, Neil has been in water treatment for over thirty years and knows the business inside out. He spoke to us about a business built on reliability, the peculiarities of the UK softener market, and why Pentair Autotrol valves have become a backbone of the Kennet Water product portfolio.

Kennet Water, never soft on hard water
Running through central southern England is the River Kennet, one of the most important chalk streams in the UK. It also lends its name to a company that sits not far from its banks, Kennet Water. Chalk streams harbour some of the most calcareous water around so perhaps it is appropriate that Kennet Water has always been synonymous with products for softening hard water. But it is a business that has evolved over time to meet the demands of the market.

It is interesting to look back at how our business has changed over the last 20 years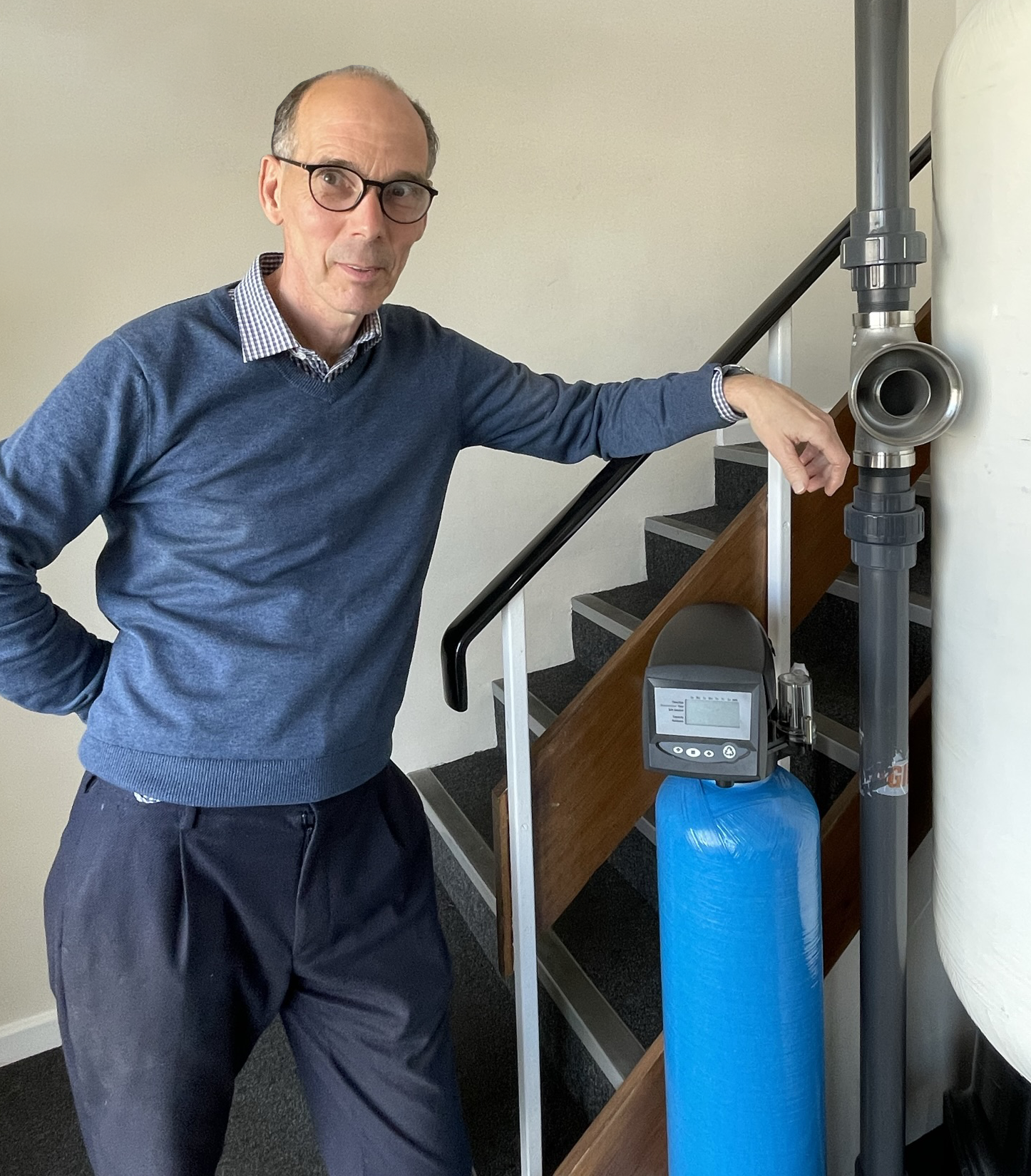 "Then we were very much a components distributor for those making water softeners – in fact our name was Kenner Water Components. In the early years we built the business by buying valves, tanks and cabinets, and selling those components on to a fragmented industry of small softener assemblers across the country.

Although the components we sold were highest quality, the resulting softeners did not always perform as well as they should – often down to a lack of technical knowledge in our customers.
Autotrol valves tick all the boxes
You could say that a valve is the brain of a water softener. It's the lungs and heart too as it does all the 'thinking' and is the major moving part
"For a softener, the valve ideally needs to be robust, long-lasting, require next to no servicing and never miss a beat. The Autotrol range ticks all those boxes in a way that others do not. The friction-free flapper technology requires hardly any maintenance compared to more sophisticated piston valves. It's a simple concept – I often liken the inlets to the keys on a flute.

The body is corrosion proof, and technicians and end users alike love the visible air check and brine valve. It is very reassuring and makes any troubleshooting so much easier. Autotrol valves may not be cheapest on the market, but you simply cannot put a price on their reliability. Our customers know and love Autotrol. Neither we nor they will specify other inferior or lookalike valves – it's not worth the risk."

Autotrol hits the sweet spot for UK market
Whilst the Autotrol valves are reliable, that is not the only reason why Neil favours them over other brands. "Larger valves may be better suited to the plumbing infrastructure in other parts of the world, but Autotrol hits the sweet-spot for European domestic plumbing," observes Neil. "Also, in the UK it has always been the convention that water enters a building under the kitchen sink so inevitably 95% of softeners are sited in an undercounter cupboard. Again, Autotrol valves help us. Their compact size fits, and 'out of sight' often means 'out of mind', so zero-maintenance is ideal as installers can 'fit and forget', safe in the knowledge that the valve won't let their customers down."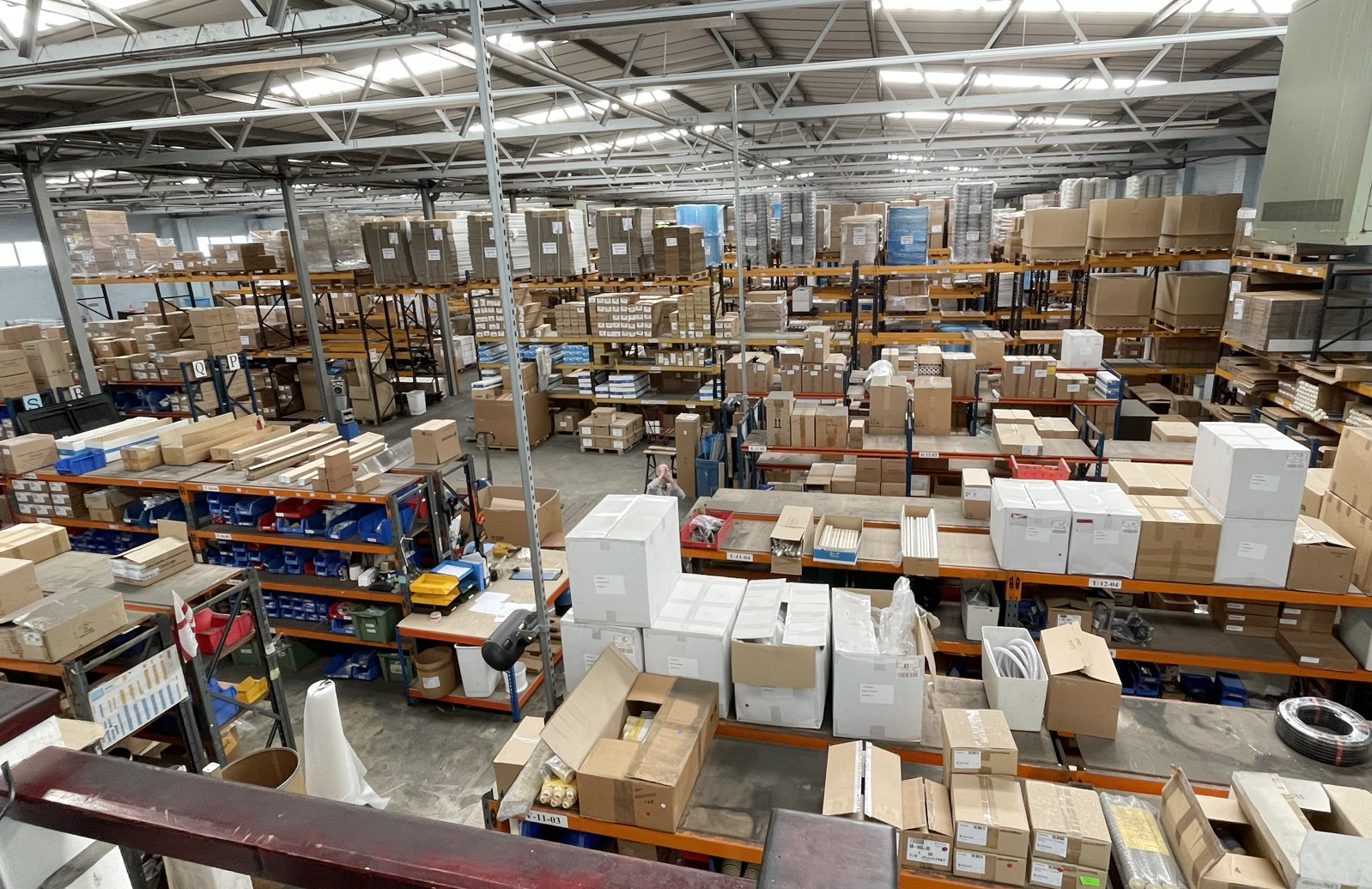 European manufacturing means products are close at hand
Neil values the good business relationship Kennet Water has with Pentair and is keen to stress the advantages of buying from a European-based manufacturer. "I was at the Pentair Pisa valve factory just last month and it was mighty impressive to witness the size, scale and quality standards on display. Autotrol build quality has always been great, and I can only see this getting even better since Pentair has brought the production of Autotrol valves, along with other ranges, under one roof.
It's not just valves we buy from Pentair but also the mineral tanks that hold the resin beads. As is the case for Pentair valves, being relatively close to Pentair manufacturing has hidden benefits. The shipping chain is short, and delivery is rapid. Compare that with far eastern imports which may have lead times of several months and would mean buying and holding stock in advance. Being able to buy on-demand is well worth any additional overhead. We hold, assemble and supply parts for over 200 sizes of softener and I have no wish to increase our £1million stock inventory any more than necessary.
Kennet Water confident in Autotrol reliability
"When all is said and done, softener tanks and cabinets are commodity products, but the valve really makes a tangible difference to the success of a product," concludes Neil. "Autotrol valves are ultra-reliable. The technology is tried and tested, often copied, but never bettered. Whether it sits on one of our simple domestic water softeners, or atop one of our more bespoke bore hole purification systems, we are confident that the Autotrol valve won't let us down. And who could ask for more than that?"
Kennet Water has over 30 years' experience in the manufacture of packaged water treatment plant and product supply to the water trade. It manufactures and holds a comprehensive stock of water treatment product in its 20,000 square foot warehouse in central southern England. Typically, it offers a same day despatch for a next day delivery to most areas of the UK.