When less can mean more.
Portfolio optimisation at Pentair promises simplicity, opportunity and innovation for its customers.

In manufacturing, as in life, some products grow and evolve. Others are gracefully retired, to be replaced or to make way for newcomers.

At the beginning of 2023, Pentair embarked on a structured programme of portfolio rationalisation. With its vast catalogue of components, this is no small undertaking. It has required years of planning to ensure that every small change is carefully considered, planned and implemented, so as to cause minimum impact and maximum benefit to customers.

Heading that programme is Product Associate Manager, Laura Delfosse, who took time out to explain why and how Pentair has tackled portfolio rationalisation, and the opportunity it will bring to customers in the years ahead.

It's time for a change and change brings opportunity
"There are plenty of good reasons for any business to optimise its product portfolio," says Laura, "and anyone browsing the Pentair Components and the Pentair Residential Systems catalogs for the first time may even think it is overdue. For a manufacturer, maintaining too many products can be a bad thing – bad for them and bad for their customers. It can drain resources, stifle innovation and lead to availability issues. And for the channel it can mean keeping a high inventory, complex ordering and potential confusion with end-users."
"A few years back we looked at our ERP and, with over 10'000 part numbers, we decided it was time to take positive action to maintain our reputation as a company that it's easy to do business with."
In many ways Pentair is a special case. It has acquired, and become custodian for, many strong brands. Each has a loyal following and it has always striven to maintain that legacy, even when that meant overlapping products. But the overhead of production, including the necessity of increased compliance requirements in the water industry, could eventually make that position unsustainable.
"We took a long hard look at our product range and decided it was time to make some changes," continues Laura. "Some were obviously nearing their end-of-life, a few were only selling single units each year. We talked to our customers, our sales teams, our engineers and our compliance teams, and we decided on a structured rolling programme of retirement and replacement. "
Above all, we wanted only positive outcomes with no surprises for anyone.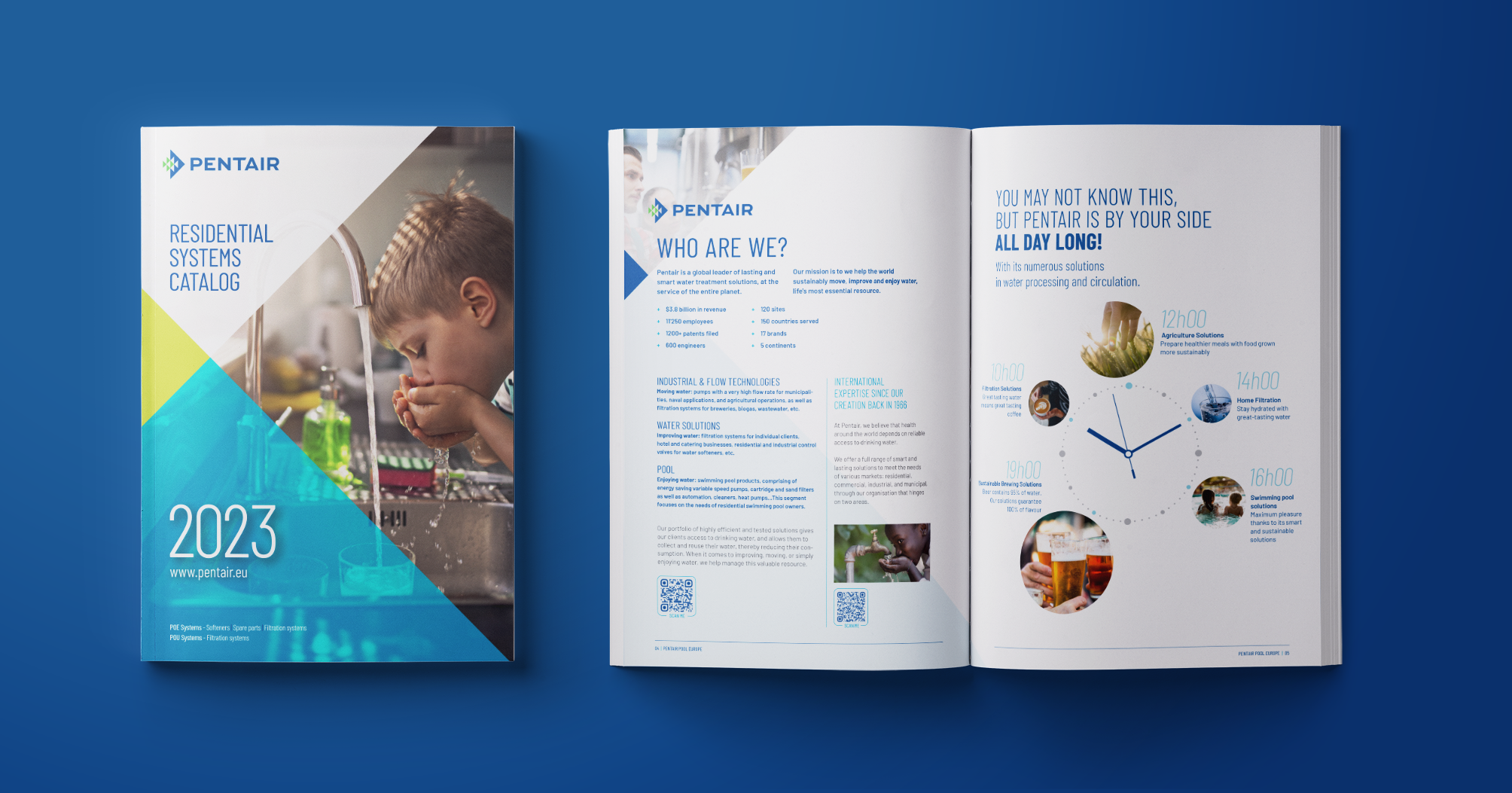 Structured, seamless and sustainable

"We chose to announce any catalogue changes each June, for the following year." explains Laura. "This would give our customers plenty of time to absorb the information, familiarise themselves with the replacement options, and update their systems and training accordingly. Any product removal will be clearly signalled in the price list that sent to our customers, with suggested alternatives or replacements. Spare parts of obsoleted products will remain available for sales during 5 years after the product obsoletion date. Occasionally the alternative may require a modification to a system. And in rare instances it may require a complete replacement with a new component.

Understandably customers get nervous when they hear about obsoletion. But there is no need. We would never withdraw a product overnight without a sensible replacement plan, it is not the Pentair way."


Laura insists that the product rationalisation programme is structured and sustainable. "We want to make any change as seamless as possible. Customers will only see gradual change, year on year. Even when we remove a component from sale, installers will still be able to find it in a legacy section of our website, along with all its technical documentation, in case it is needed for reference or maintenance. If they have any concerns or need advice on a product that is being removed, then their technical support contact is fully briefed to provide guidance on a suitable alternative or the best options. And they can always look for obsoleted families by visiting the My Professional Section of our Components website, which contains a specific Obsoleted Products section".