Smart softeners
make smart business
Van Marcke and Pentair bring cutting-edge connectivity to water softeners.

Van Marcke is one of the leading sanitary wholesalers in West-Europe and unique in having a specialised water treatment division. In recent months, it has been busy working with Pentair to bring high-end connectivity to its customers and its business operation.

Since May 2022, Van Marcke own-brand water softeners ship with WIFI built-in, offering added convenience and insight to their owners. This new generation of smart-softeners can be monitored and controlled remotely by the owner, from an intuitive app. In turn, the app can send feedback on the health of the device to the Van Marcke service team, who can remotely diagnose any issues and schedule in maintenance visits.

The innovations are already proving a big hit with Van Marcke customers and look set to transform the company's after sales operation. Van Marcke spoke about its softener business, how connectivity will change the way customers use their devices, and how it worked with Pentair to embrace the IoT revolution.
Van Marcke softener app wins hearts and minds
A small but growing number of domestic appliances are benefitting from the power of digital connectivity. Thanks to a long-standing collaboration with manufacturer Pentair, Van Marcke water softeners now join that list.

"Having instant connectivity to a softener via an app brings real and tangible benefits to our water softener customers."

"As you might imagine, there was some initial cynicism internally about what an app could bring to a water softener – but this was quickly dispelled when the team here saw the features and functionality it provides. That has been borne out by feedback form the field."

To a large extent, softeners are generally reliable and, needing little intervention, look after themselves. But they do need salt, and, like many appliances, they need a professional service at regular intervals.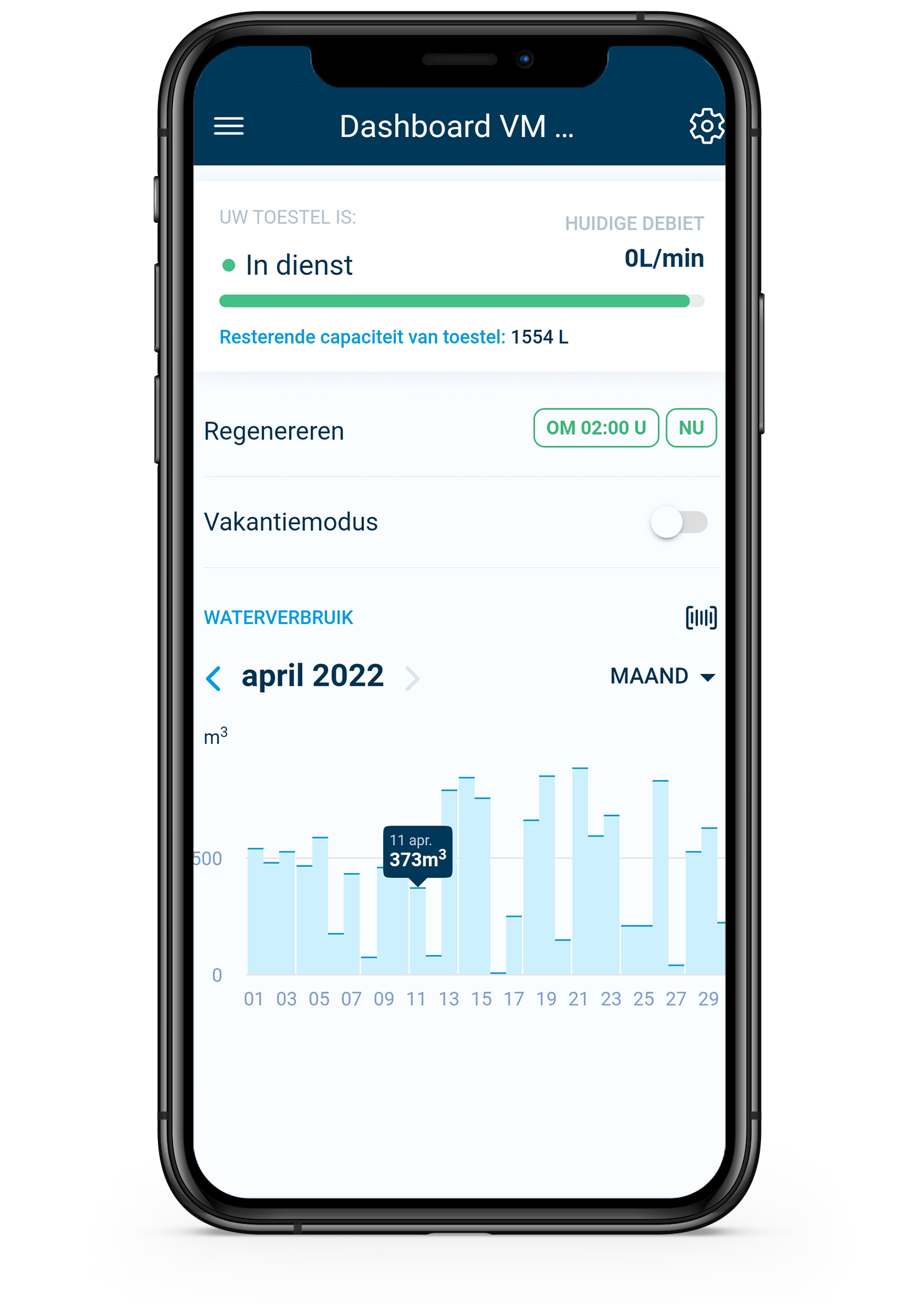 "The salt alarm is invaluable," continues Christoph. "While our softeners have a visual reminder light on their control panel, it relies on the user checking it from time to time – and it is surprising how many consumers forget. Having an additional alert on the app is a great feature.
And for those who want to get the most out of their softener, owners can monitor their water usage and even trigger a manual regeneration at any time. For those who are conscious of excessive salt and water usage when they are on vacation, users can remotely select a 'holiday mode' that will override the softener's automatic regeneration programme."
Christoph has only had positive feedback from customers who have taken delivery so far. "Rather than a 'nice-to-have', early adopters are already telling me these new features are indispensable".

Van Marcke Softener Portal streamlines customer service
The app brings Van Marcke customers closer to their softeners, and brings Van Marcke closer to its customers. Giovanni Verkimpe, Technical and Aftersales Manager, heads up the team responsible for Van Marcke softener servicing. "All softeners benefit from a routine service and historically that meant a call to our contact centre to book a visit." says Giovanni. "Now that whole process is more streamlined.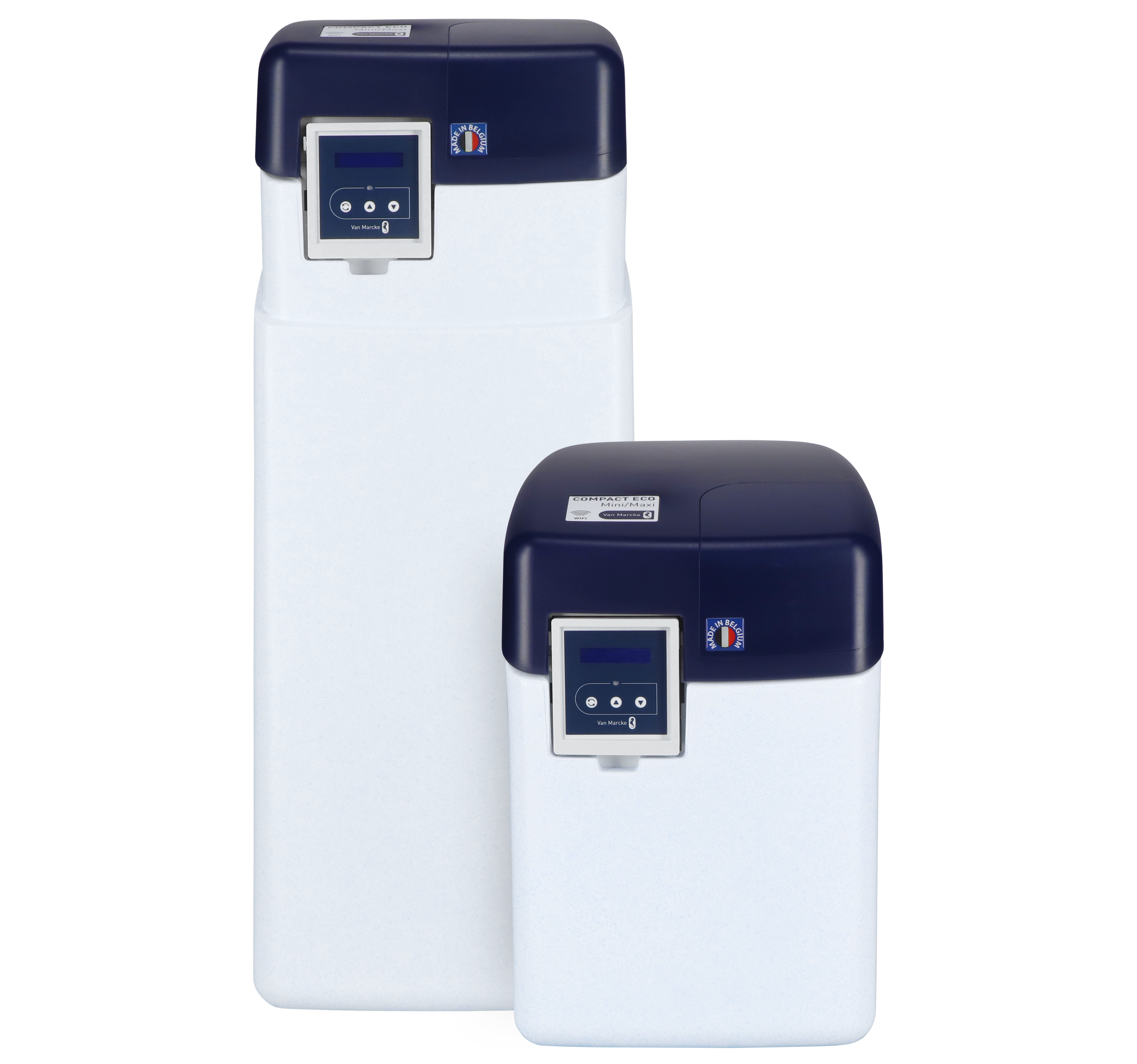 The app can prompt the customer if there is an issue or when a service is due, and through it they can directly request a service visit. All our connected softeners are registered on a companion portal, so we can monitor the customers' softeners, see the service requests as they come in and even remotely diagnose many issues.

It is not an understatement to say it will revolutionise the way we interact with our clients and further improve their customer experience."
Partnership goes from strength to strength

Founded in Belgium in 1929, Van Marcke employs over 1500 people across Europe, and domestic water treatment is a large part of its wholesale and installation activity. The addition of softener connectivity is another chapter in a long, productive relationship with Pentair.
"Pentair has been a big part of our water softener business in recent times," continues Christoph. "The company has been manufacturing water softeners on behalf of Van Marcke for many years, previously under the Erie brand. We have always been impressed with the build quality, and the fact that they are a European manufacturer is important to us. Since Pentair bought Erie in 2020, things have got even better, with innovation that is truly world class. After the acquisition, both Giovanni and I visited the Pentair Centres of Excellence in Pisa and Belgium, and we were highly impressed with the quality of those operations. It gives us huge confidence for our relationship with Pentair in the future."
"Like Pentair, we saw the addition of connectivity as the next logical step for our softeners and we have been delighted with the outcome. It is the start of something big and we are looking forward to future developments."
"It will revolutionise the way we interact with our clients and further improve their customer experience."