Pentair raises the bar … by literally raising the roof!
It is not every day that you see a crane peering through a hole in your factory roof. For the Pentair team at Herentals it happened twice in eight weeks! Dangling from the crane; three tonnes of heavy plant, first starting a journey to rehabilitation, and then returning as a revived beast. But there was method in this madness. The unusual operation was essential for the upgrade of machinery that will not only bring new production capacity, quality and reliability for Pentair customers, but also marks the start of WellMate Pressurised Tank production in Europe.

Herentals Operations Manager, Staf Snyers and Manufacturing Engineering Manager, Sven Engelen, discussed the background behind the project and what it means for Pentair European customers.

WellMate production coming to Europe –
the pressure is on
"We started planning some plant changes when we made the strategic decision to bring Pentair WellMate tank production to our Belgium factory in Herentals," said Staf Snyers. "For pressure-boosting applications WellMate is the market-leading tank. They are strong, lightweight and, unlike steel, do not rust. Little wonder they are one of our most popular ranges but, although we have the biggest tank manufacturing facility in Europe, our production lines were not set up for WellMate, so we have historically brought them over from our USA factory.

That meant a longer supply cycle along with high transportation cost and unwanted emissions. We decided that bringing WellMate production to mainland Europe would be better for our customers and the planet."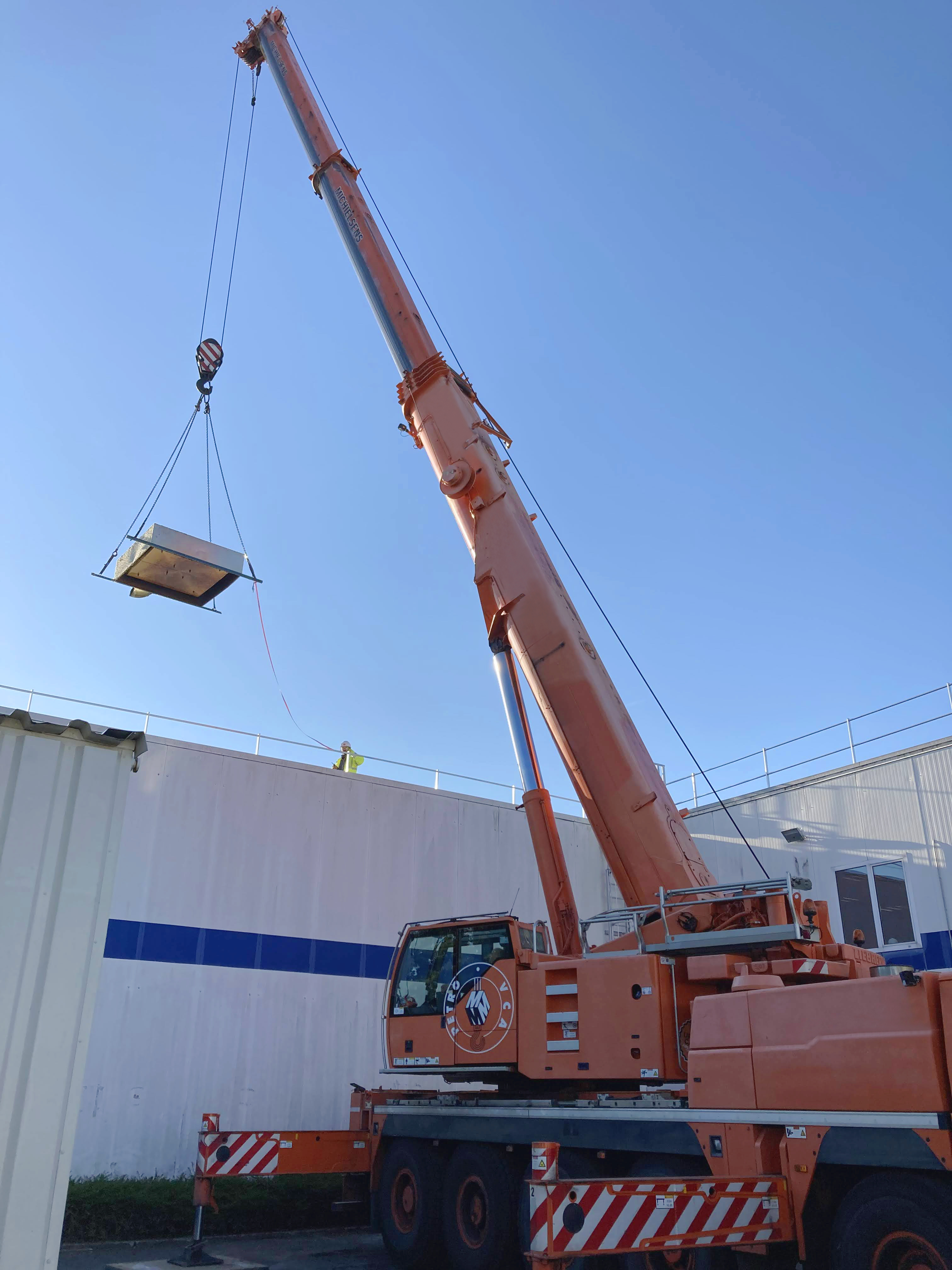 Out (and in) through the roof
"Blow moulding the multi-vented, inner liner for WellMate would require major modifications to the head of our largest injection moulding machine," explained Sven Engelen. "The head itself weighs in at three tonnes and those modifications could not be done on-site, so it was a puzzle as to how we could remove it from the factory. Other than closing production and moving many other machines, the most direct route to the truck was out through the roof. That would mean removing roof panels, lifting out the head by crane and resealing the roof, only to repeat in reverse when the remade and refurbished component returned two months later. It could be a tricky and potentially risky manoeuvre. We didn't want to take any chances so conducted a full FMEA (failure mode and effects analysis) which confirmed it was possible – and the crane was booked!"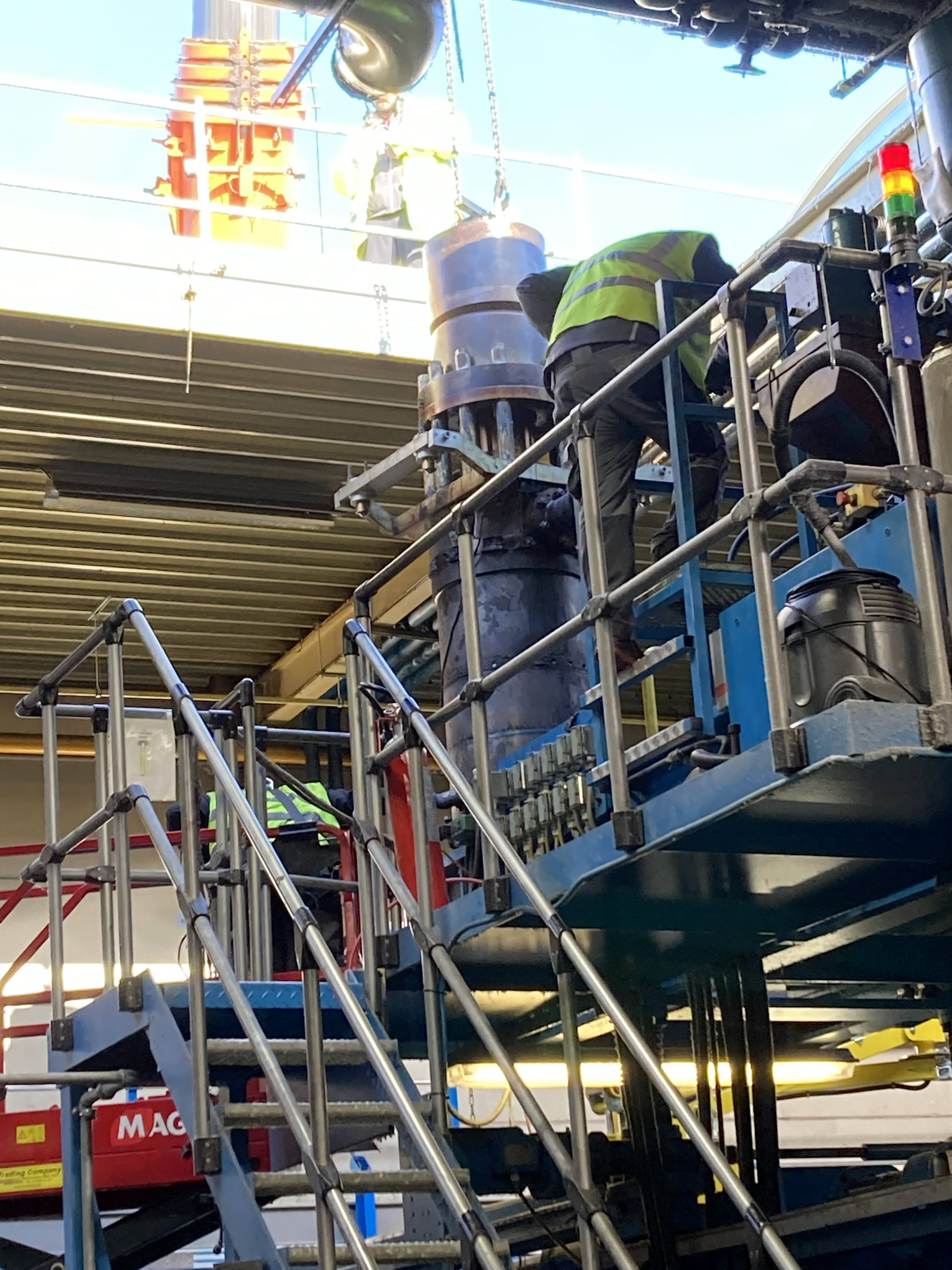 Preparation is the key to success
Staf, Sven and the team are delighted with the outcome of the operation. "I am happy to say the move went completely to plan and the remade injection moulding head is now safely back in its place," says Sven. "We have started the validation and early results have been a resounding success. Over the coming months we will continue testing and plan to roll European-made WellMate tanks off the production line in the Summer."
Staf agrees, "To our customers these locally produced tanks will look and perform just like the WellMate tanks they know and love. They will meet all the same specifications and be certified to CE. But of course, they will now be Made in Europe for the European market, and all the benefits that brings."