Pentair People: Big tanks rest on the broad shoulders of the Structural Super Tanks team
The Pentair plant in Herentals, Belgium is Europe's largest manufacturer of plastic tanks. Whether they are blow-moulded or roto-moulded, pressurised or not, hundreds of thousands of tanks roll off the Pentair production lines every year. Standard tanks come in many shapes and sizes to fit a vast array of residential, commercial and industrial applications. However, away from the volume production lines Pentair is satisfying a large and growing demand for oversized, bespoke Structural Super Tanks.

Each of these specially commissioned 'giants' are customer-specified and made-to-measure. They are all 'unique' and require highly specialist plastic welding and inspection skills. We spoke to two members of the super tanks team about these special products and the challenges of building custom tanks at such a large size.
Welding demands 100% focus and accuracy
Luc Van Dingenen is a specialist welder in the super tanks team. With over 28 years' experience at Pentair, he knows a thing or two about tank production. "I can almost feel the 'voice of the customer' when I am working on a specially commissioned super tank," says Luc. "I spent many years working on standard domestic tanks, initially in the fibre-glass winding area and later on the blow- and roto-moulding production lines.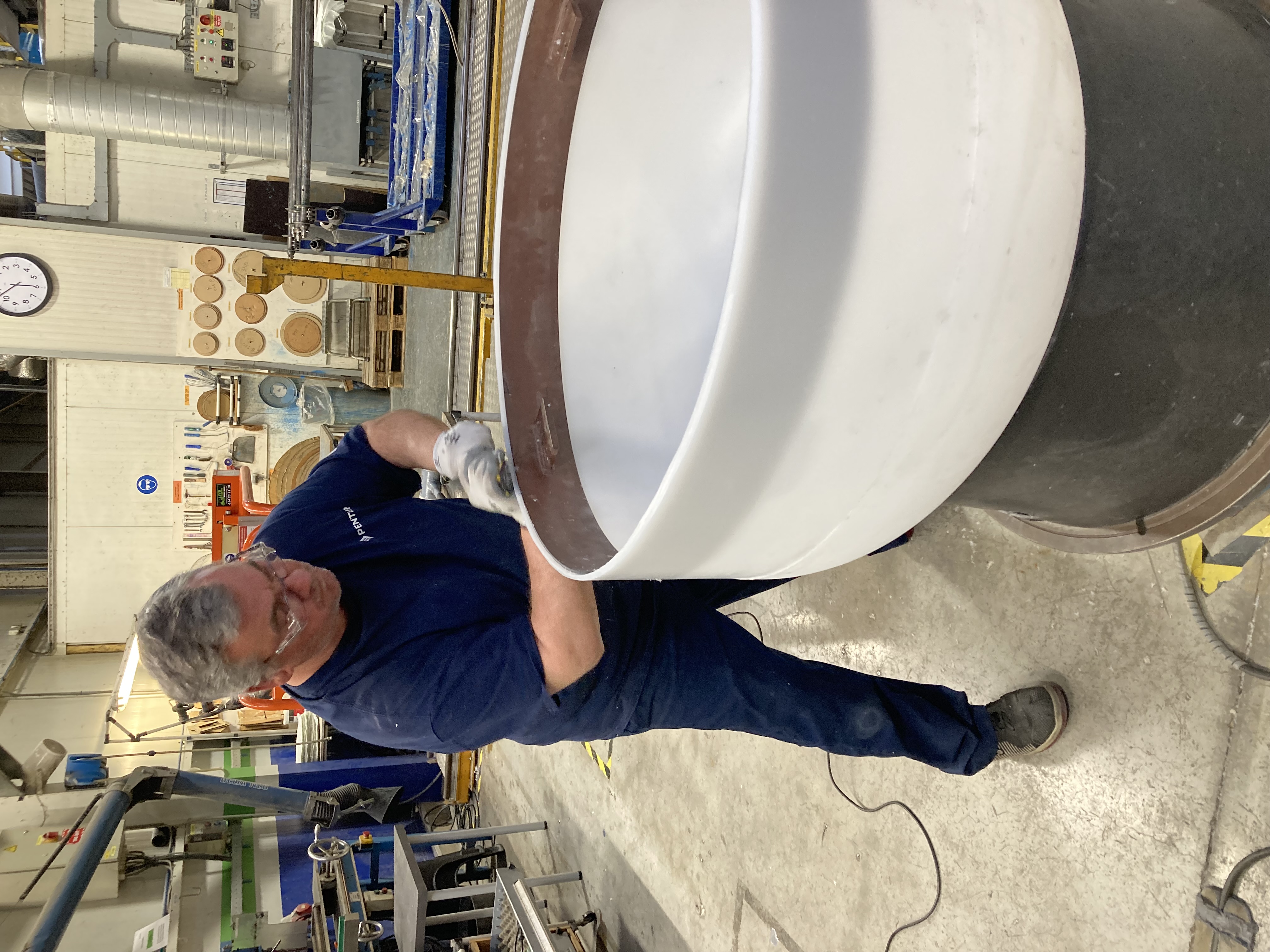 I became interested in the technical aspects of tanks production and undertook a plastic welding course at college, which has led me to the production of Pentair super tanks. That course has served me well and welding has now become second nature. That said, we never stop learning and I am independently re-certified every year every year, as a part of Pentair's ongoing training and quality processes.
"Unlike our standard range, super tanks can be just about any size or shape. They may have several openings, inspection holes or flanges. Some have specific distribution systems within the tank – it all depends on what the customer has specified. Technology will make it much easier for the customer to specify these tanks as Pentair is introducing an online 'configurator tool' which will even show a virtual tank before the order is placed."
Rigorous inspection and testing assure quality
Like Luc, Rudy Bisschops holds a welding certificate but now specialises in final super tank inspection. He too has a long history with Pentair tanks and has seen many changes over 35 years with the company. "There have been tremendous developments in tank production at Pentair Herentals, especially in recent years," Rudy explains. "

New winding plant and blow moulding machines have significantly increased the quality and quantity we can produce. Super tanks especially seem to be getting increasingly popular as customers discover the potential for customisation. We can accommodate over a million customer permutations – even down to the colour of the tank.
The largest capacity super tank is around 8000 litres and over four metres tall. We don't make those every day but, as you can imagine, it is exhilarating when we have such a giant tank in production!"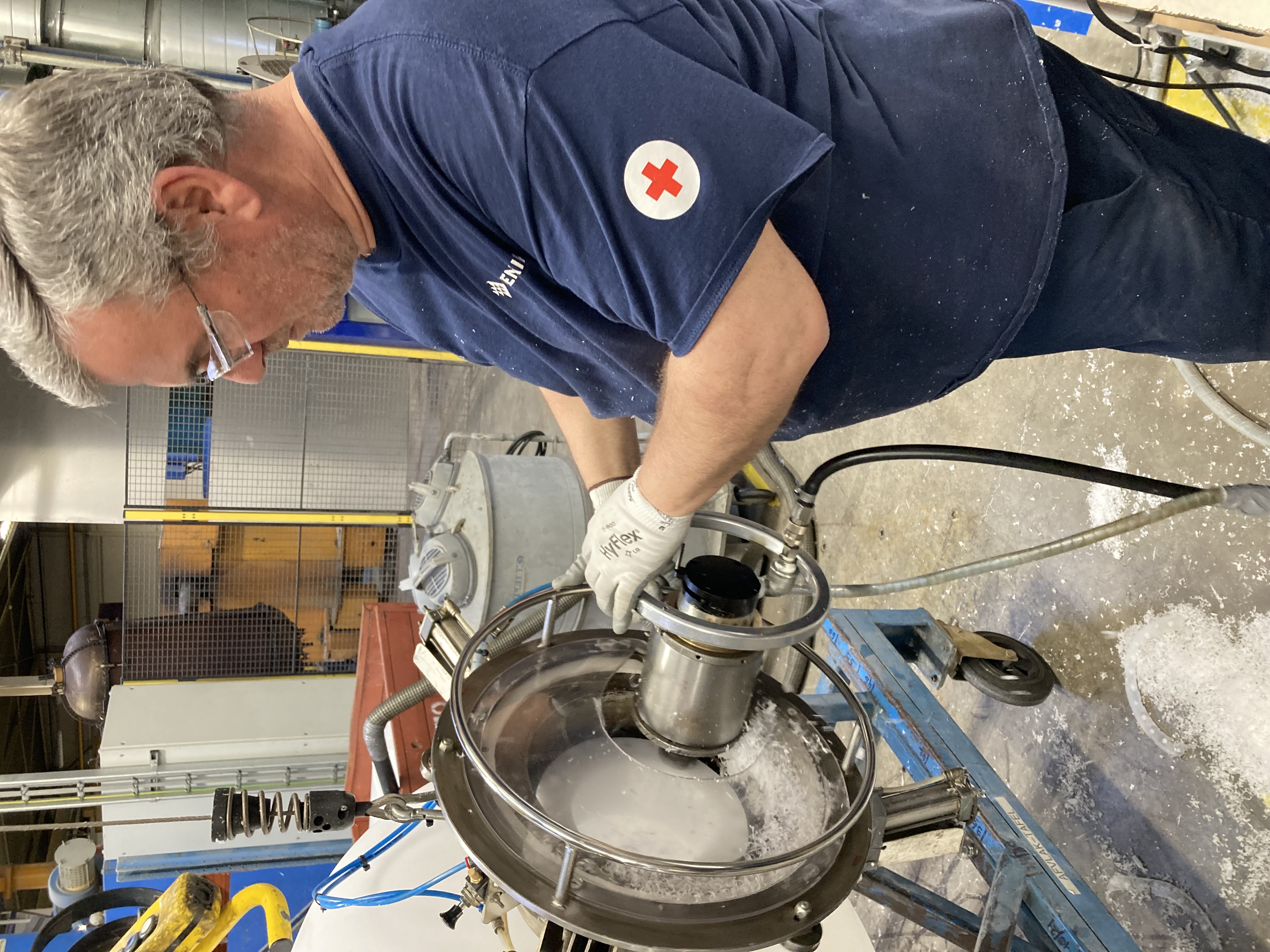 Pentair super tanks will never let you down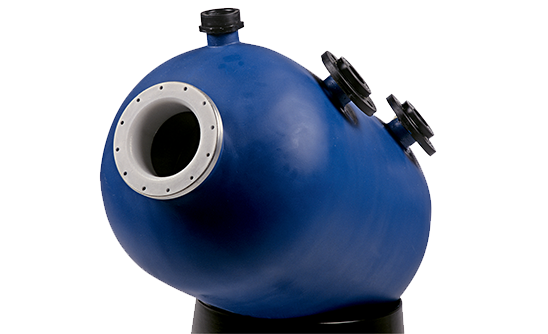 Luc and Rudy stress they are just a small part of a dedicated unit, working on these giants of the tank world. "As a team, we have more than 250 years' experience in tank production – and that experience shows. I cannot recall any failures, returns or complaints and that success motivates us to maintain our record for quality," says Rudy.

Luc agrees, "We are proud of the work we do here. By choosing Pentair you put your trust in our team and, like the super tanks we deliver, we will never let you down."