Pentair Moment: Maxine faces her daily grind… with a daily grind
Water quality makes a big difference to coffee, and can keep your customers returning everyday …
"I simply can't face the lab without my daily grind. Java and Kenyan are my favourite … but a bitter, darker Arabica bean is my early morning fix. Somehow, I just can't get that flavour at home. Thankfully the baristas across CaffePods cafes really know their business, I've tried them all. The barista in this branch I call 'Doctor Joe', he sets me up for the day ahead."
Another happy customer. Maxine is ready for her day and she will be back tomorrow. She knows a thing or two about chemistry and she owns a fine coffee machine too. But she knows her limits and, good though her home-brewed coffee may be, it's not a patch on the real thing. She trusts her favourite coffee shops with her best drink of the day. She appreciates the difference they bring to her daily fix and she is prepared to pay for it. It's why they don't want to lose Maxine and customers like her. However, they are only as good as the last cup they served, so believe consistency, as well as quality, is key to their success.
Good water + good coffee = a great experience
When it comes to the perfect coffee, there is pretty long list of ingredients for success. Your barista will ensure things like bean grinding, tamping technique and milk skills are all in safe hands. And, as any good barista will remind us, coffee is 98% water so if the water isn't good, neither is the brew. Good water – and importantly consistently good water – is a vital to the flavour. So, what makes good water for coffee, why does it matter and what can you do to make yours better?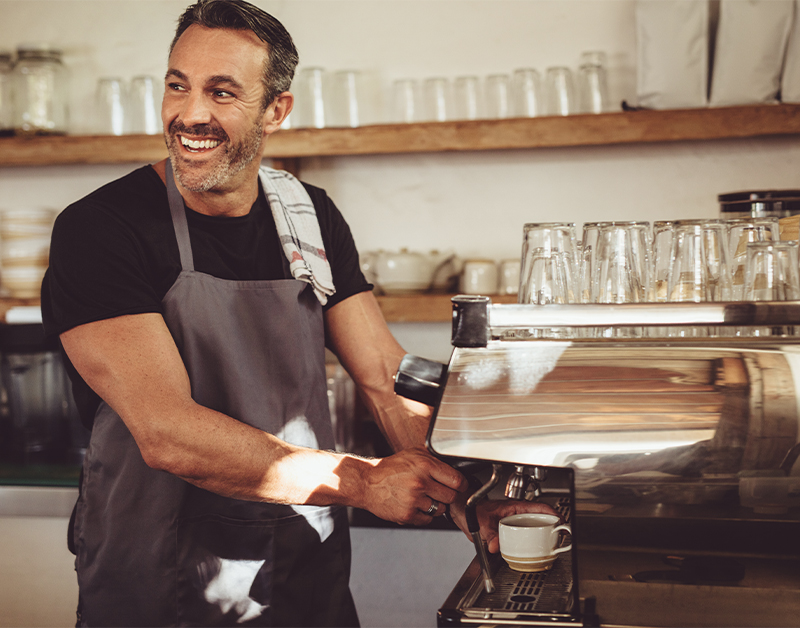 Need water science be that hard?
Actually, the science isn't that hard but your water can be and that slight hardness might be helping your coffee. Without drowning in science let's look at some basic chemistry to understand what's going on.

Pure water, i.e. two parts hydrogen and one part oxygen, is rarely just that. It almost always contains other stuff, good and bad, picked up along the way. Typically, these are minerals like calcium and magnesium which make the water 'harder'. In excessive quantity these minerals can cause scale and damage to appliances … like coffee machines. It is why we frequently remove them from water with salt softening. However science has shown that those very minerals improve the extraction of flavour from the coffee to the water. Hardness is expressed in part per million ( ppm) and The Speciality Coffee Association (SCA) recommends 68 ppm as the optimum hardness for flavour extraction. Any less and the flavour falls off. Any higher and there is no great taste benefit … which is just as well as any greater that this will start to scale up your precious coffee machine.

More about total dissolved solids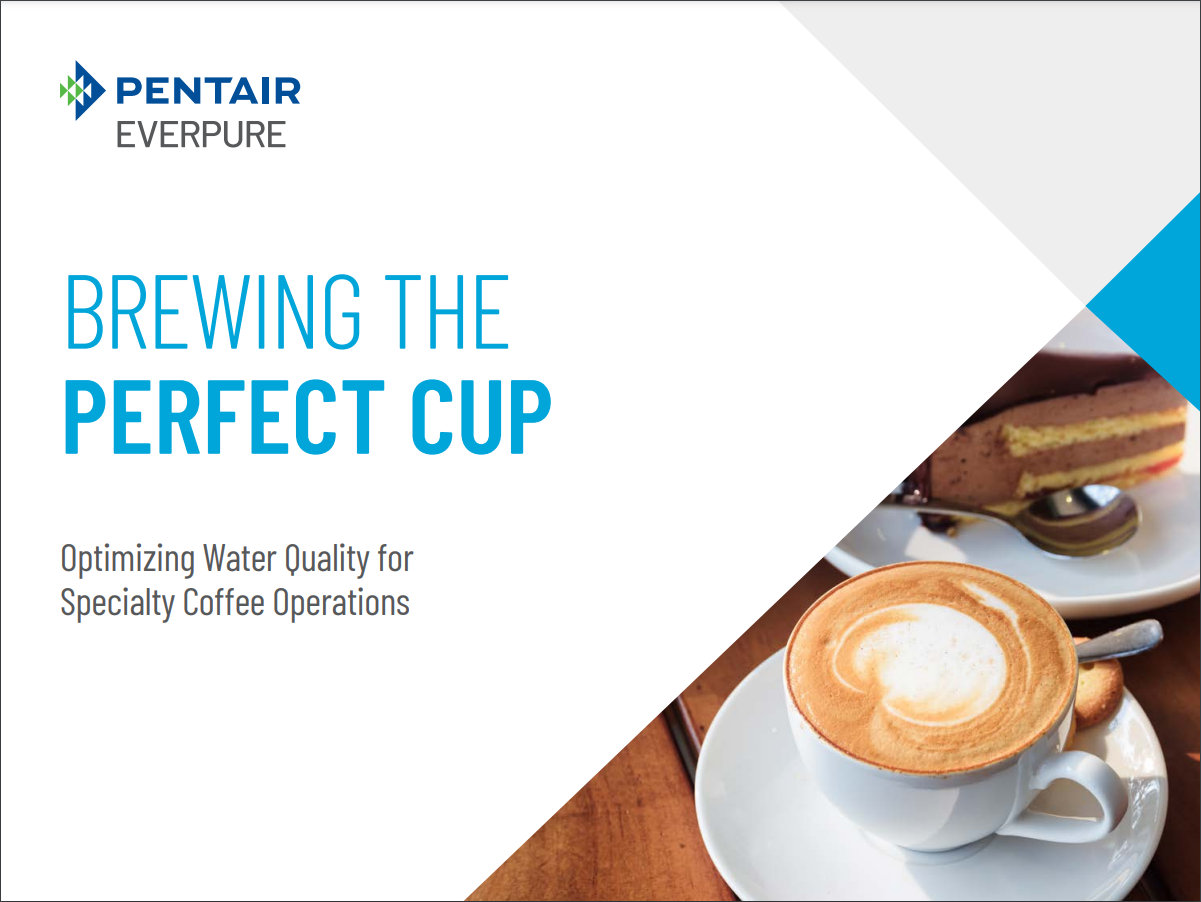 Calcium and magnesium are only part of the story. Collectively known as 'total dissolved solids' (TDS), there are many other minerals found in tap water that can have an impact on the flavour of coffee. Sodium for example can add a sweetness to the drink but if your customers detect a salty taste, your water probably has too much. Iron and copper can also be present, especially if your building has an older plumbing system and these minerals can leave a metallic taste in the mouth. Add to the mix; carbonates, chlorides, sulphates and pH, all of which can have an impact to the quality and consistency of the coffee you serve. So, if you haven't already, it might be time to check the water that is keeping your coffee business afloat.
Let's talk pH
The pH scales measure the acidity or alkalinity of water with less than seven being acidic and higher than seven being alkaline. Coffee is essentially an acid, so a slightly alkaline water produces a higher flavour extraction. However, using water much higher than a pH of eight can create neutralising gases which can reduce the speed of the flow of coffee through the machine. The SCA pH sweet spot for coffee is 6-8, anything outside that range and it may be time to consider treating your water.