Pentair Europe –
vocal about sourcing local
'Local-for-local sourcing' improves quality, efficiency and flexibility at Pentair Europe
For a business committed to European manufacturing for European markets, it should come as no surprise that 80% of the Pentair Europe annual shopping basket is sourced here on this continent. The Pentair credo, 'Made in Europe for Europe' should perhaps read 'Buying and Producing in Europe, for Europe'.
While many European manufacturers look 'east' in a bid to reduce costs, Pentair is on a mission to increase its local supply chain. Sourcing locally for Pentair is not just borne out of conviction. There are strong operational arguments for the approach which ultimately delivers higher quality, efficiency and flexibility. We spoke to Martin de Jerphanion, Pentair EMEA Sourcing Manager about how 'local-for-local' is more than ever better for business.
Sourcing in Europe benefits Pentair customers
We have long been a part of the European ecosystem. Sourcing in Europe is better for us, better for our suppliers and better for our customers. In 2022, 80% of bought in materials were sourced here in Europe. That is a substantial percentage, but we would like it even higher.
Martin and his team are responsible for sourcing all materials and traded goods for many of the Pentair Europe Business Units, including Residential Water Supply, Treatment and Disposal, Food Service, Pool and Residential Flow. Their internal customers are Pentair's hungry factories across the continent, including Manufacturing Centres of Excellence in Herentals and Pisa.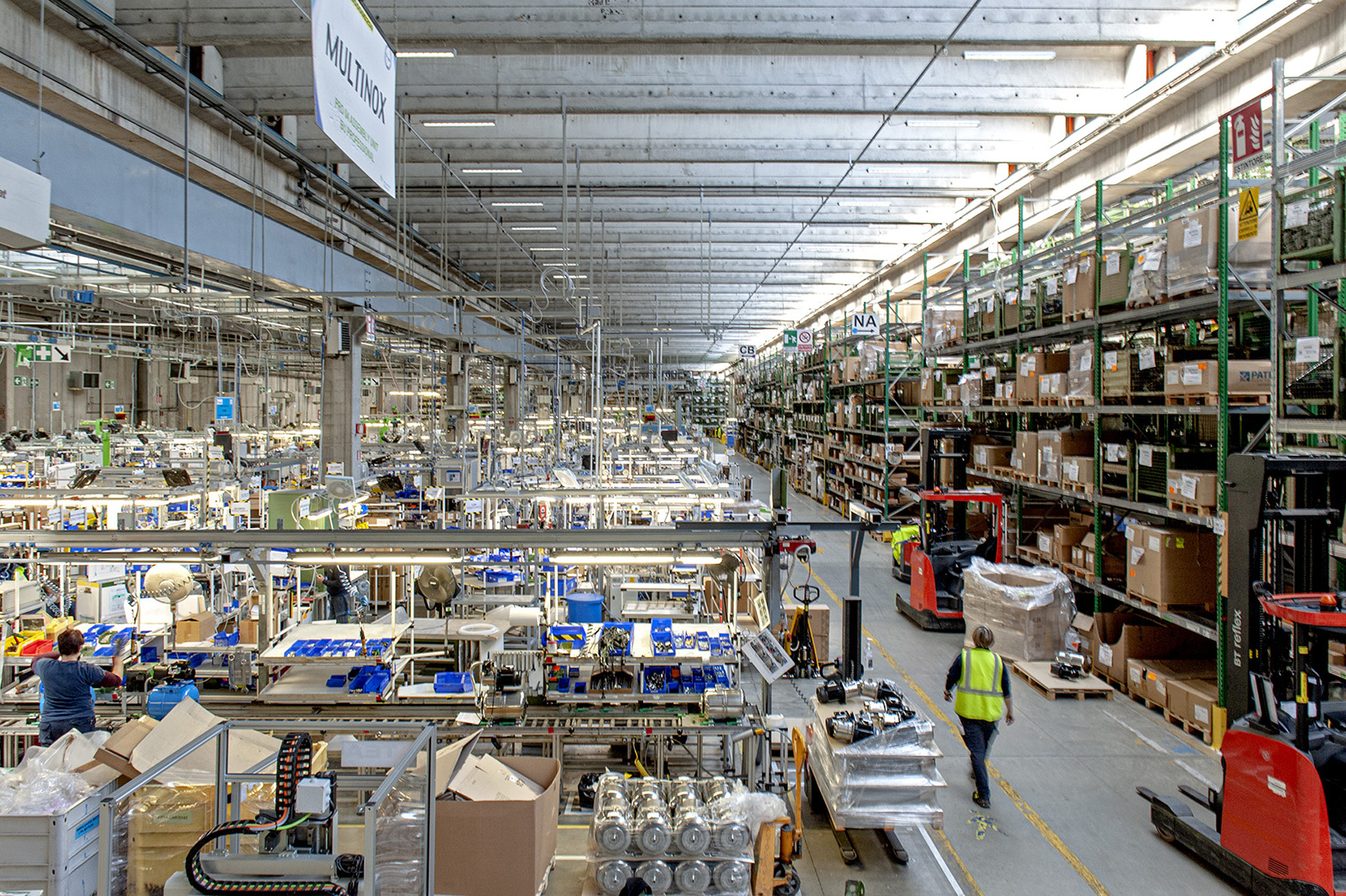 "We are able to competitively source so much of what our business needs right here on our shores," explains Martin. "Resins, plastics, metals, glass fibres as well as components and packaging, all come from our supplier-partners across the continent. We are on the same time zone, we speak the same languages and we trade in the same currencies, all of which makes business so much smoother. It is also more efficient as we can improve reliability and reduce the transport overheads, both in cost and impact. Above all, it drives up quality. For example if there are any issues, they are much easier to resolve when a consignment is not stuck on a shipping container, miles from shore! Materials traceability has also become mandatory for many of our product lines and having local suppliers who understand, and can comply with, our requirements means we can confidently tick every box.
Experienced sourcing specialists add value
Martin considers himself fortunate to be supported by an outstanding team of sourcing specialists. "Every commodity market has its own idiosyncrasies, so we retain a team of skilled sourcing specialists. Patrick Andriollo looks after resin and injection moulding requirements, while Fatiha Bouakeur ensures our plants has what they need in terms of electrics, electronics and motors. They are joined by Tooling and Project Manager, Johan Degand who caters for casting and special maintenance projects, and all are ably supported by our sourcing analyst, Ilaria Bargiarcchi."
Martin and his sourcing team have adopted much best practice from the automotive industry which is internationally recognised as setting the gold standard for sourcing in manufacturing. All of the Pentair sourcing team have a background in that sector, two having previous roles in quality process for motor manufacturing, so are highly experienced in building outstanding supplier relationships.
Martin points out that the team are not just supplier-facing. "We are always looking at ideas and initiatives that add value to the business," he says. "We were recently involved with an internal 'VAVE' (Value analysis/value engineering) event. There we showed how, by re-designed a product with locally sourced materials, significant value could be added for our customers.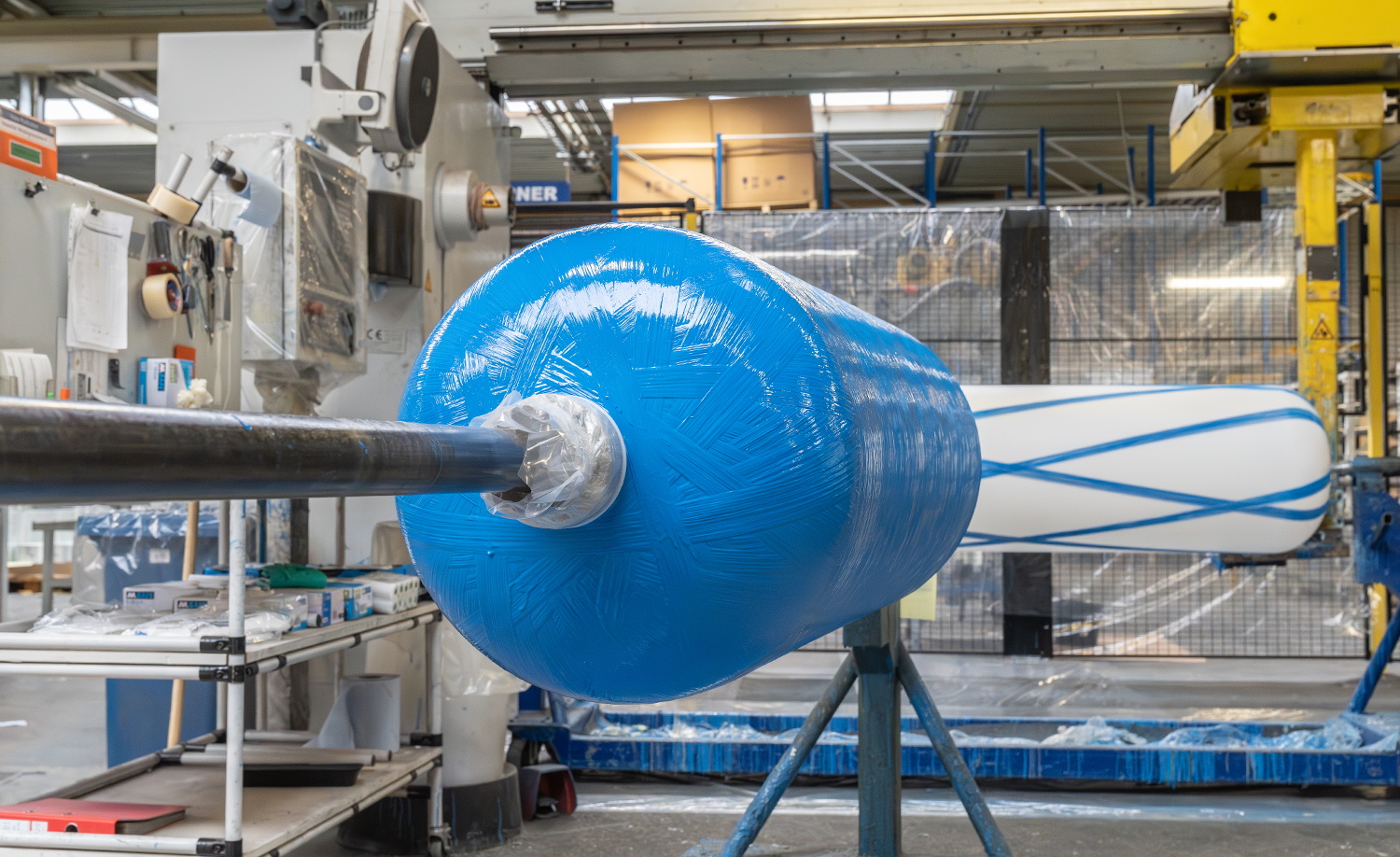 Established local supplier relationships are key to success
Although Pentair manufacturing is dispersed across European sites, maintaining a centralised sourcing unit makes sound business sense. It allows Pentair to pool its purchasing power and share team knowledge. And, as those local supplier relationships deepen, Pentair can further improve quality, compliance and traceability.
"Looking back, the 2021 COVID pandemic taught us a lot," concludes Martin. "No-one found it easy during that time, but Pentair and our European customers faired relatively well. Trusted local supplier relationships, built over years, allowed us to maintain production where others could not. Nobody wants another disruptor like the pandemic but then, none of us knows what is around the corner. And if nothing else, that experience validated our belief that 'local-for-local' sourcing not only drives up quality but gives us far greater flexibility to adapt to the unknown."