Pentair Supertanks are first choice for CCIX provider PuriTech
For those of us who marvel at how smart engineering can mimic a simple process from nature, look no further than 'countercurrent ion exchange'. Exchanging properties between liquids flowing in opposite directions is a core biological process and happens all around us – even in our own blood circulation system. And just as heat can be exchanged between counterflowing liquids, so can the chemical constitution through the exchange of ions, commonly used in applications such as water softening.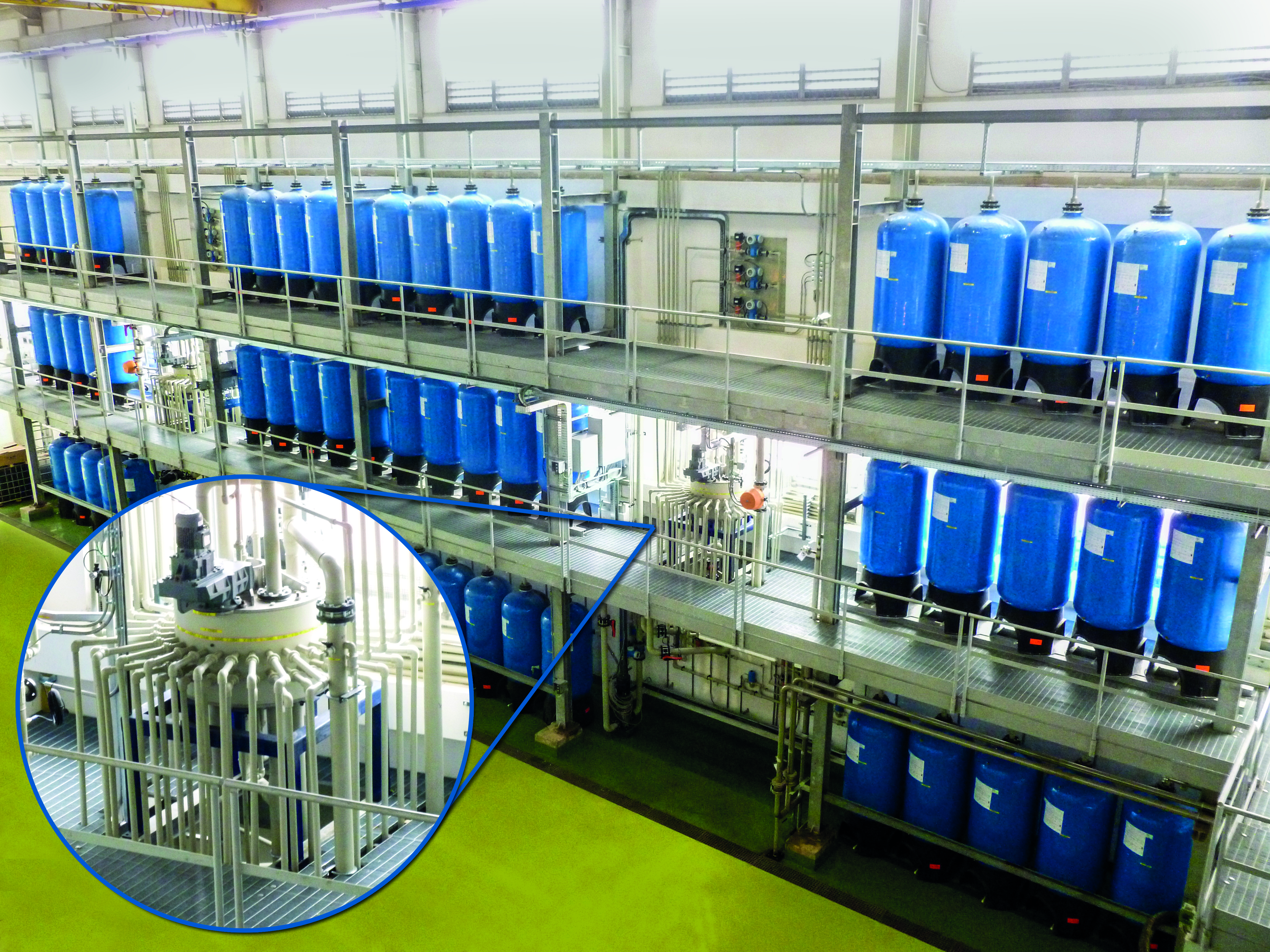 It is the principle of 'Continuous Countercurrent Ion Exchange' (CCIX), a highly-efficient technology for purification and separation, now widely used in water and waste-water treatment, food production, hydrometallurgy and general chemical processing.

One company who has mastered CCIX is Ireland-based PuriTech. It uses patented technology with ION-IX, a unique rotating multiport valve, to provide CCIX on a massive scale. Think of municipal water softening plants, sugar syrup processing or metal recovery in mining environments. When a high volume, continuous supply of ion exchange processing is needed, people turn to PuriTech. And such high volumes require high capacity, for which PuriTech turn to Pentair Supertanks.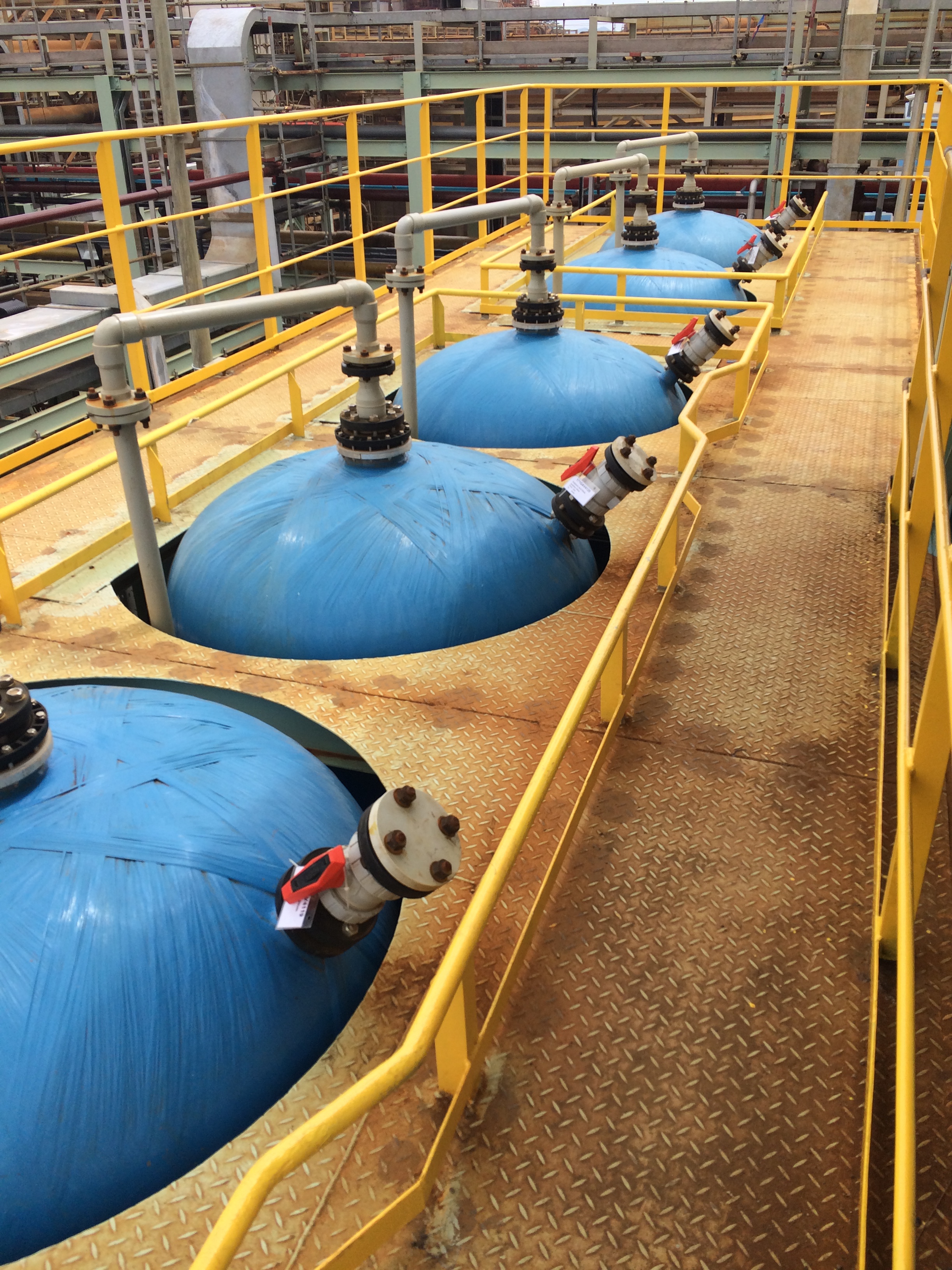 PuriTech 'pumps up the volume' with Pentair Supertanks

"We have been using Pentair fibre-reinforced polymer tanks in our CCIX systems for as long as I can remember," says Yvan De Busscher, General Manager at PuriTech. "They outperform steel in so many ways - lower maintenance, easier to handle and longer lasting. We can, and do, use Pentair standard sized tanks but many of our projects demand tanks with a large capacity for a high flow rate or tanks with bespoke outlets. In these cases, we need custom-made tanks and Pentair Supertanks are the ones we trust to deliver."

"Our CCIX system typically uses multiple Pentair Supertanks in an array, "continues Yvan. "The number and size are dictated by the flow rate required. Our rotating ION-IX valve is very efficient. With resin filled tanks handling absorption, regeneration and rinsing in a simultaneous continuous cycle, it is not unusual to have twenty or more tanks in an installation."

Global success for PuriTech technology and Pentair tanks.

Project manager Wiet Janssens agrees. "For a municipal of high-flow industrial water purification plant, our ION-IX valves maybe feeding up to 24 tanks. In Chile, we have recently commissioned a lithium recovery plant that uses 30 Pentair tanks. On a larger scale I am currently working on a CCIX plant in Indonesia for Nickel recovery and that requires 30 very large Supertanks, all to be shipped from Belgium. And I am also finishing a CCIX project in the USA for sugar purification - removing unwanted minerals and colour. It involves a cation and anion installation - in total requiring 60 supertanks."

"Working with the team at Pentair with the ability to customise Supertanks gives us a high degree of flexibility," explained Wiet. "For example, shipping large tanks around the globe is expensive, so we wanted to optimise the size of a recent order of tanks to better fit into shipping containers. By being able to specify the exact height of the tanks, we can now pack them more efficiently, which will provide a big saving on the project. That is on top of the 20-40% capital investment saving our ION-IX technology gives over other ion exchange systems."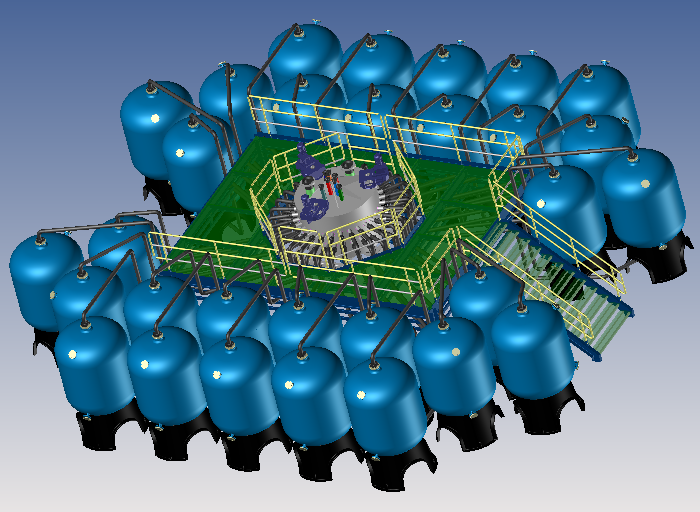 A partnership designed to last.

PuriTech is a thriving business and an exemplar of innovation and expertise being exported from Europe, around the world. It values its partnership with Pentair and what Supertanks bring to its unique offer.

"Pentair Supertanks are an integral part of our CCIX offer," says Yvan. "They are our 'tank of choice' and in my opinion, win hands down over carbon steel, rubber lined, tanks. Of course, there are a few traditionalists who insist we use steel but this may be due to old norms or a lack of understanding. Pentair fibre-reinforced polymer Supertanks are every bit as robust as steel and, in the harsh conditions we often operate, are likely to be around a lot longer. Like our partnership with Pentair, our ION-IX powered CCIX systems, fitted with Supertanks are built to last."

Working with the team at Pentair with the ability to customise Supertanks gives us a high degree of flexibility