Everpure. 90 years of delivering water you can trust.
As Everpure celebrates its 90th year of success, we reflect on the legacy of a much loved food service brand.
A successful brand is not just a name or a logo, but a shorthand for a 'brand promise'. That brand promise is a reassurance of the value its customers can expect, every single time they purchase the product. Those words must be matched by actions, years after year, or the brand will eventually fail.

In the case of Everpure that brand promise has long been, 'Water you can trust'. And for the last nine decades Everpure has been synonymous with innovation, quality and reliability.
Hence, Everpure has not just survived but thrived, and remains one of the world's most popular and trusted brands in the food service industry.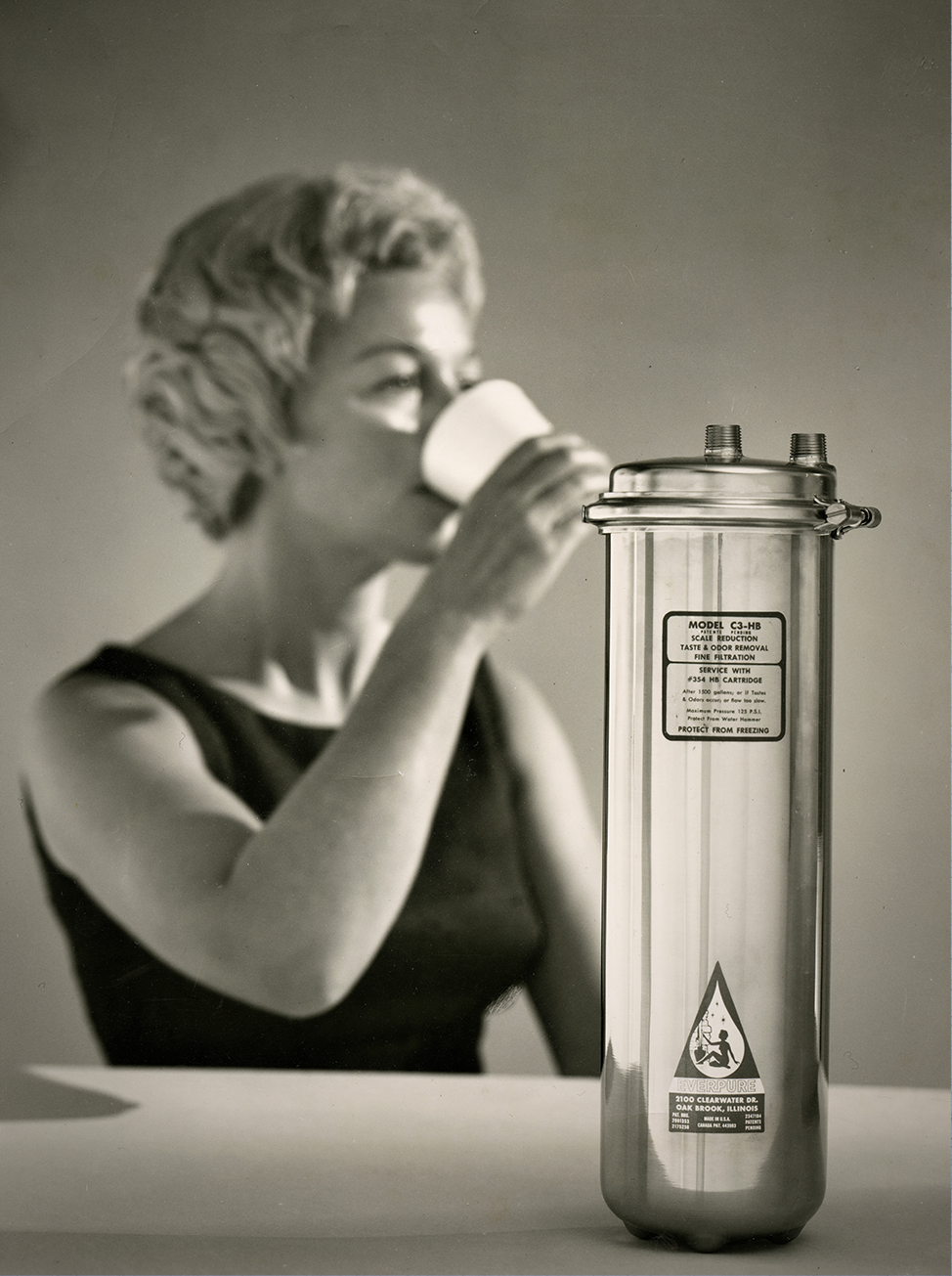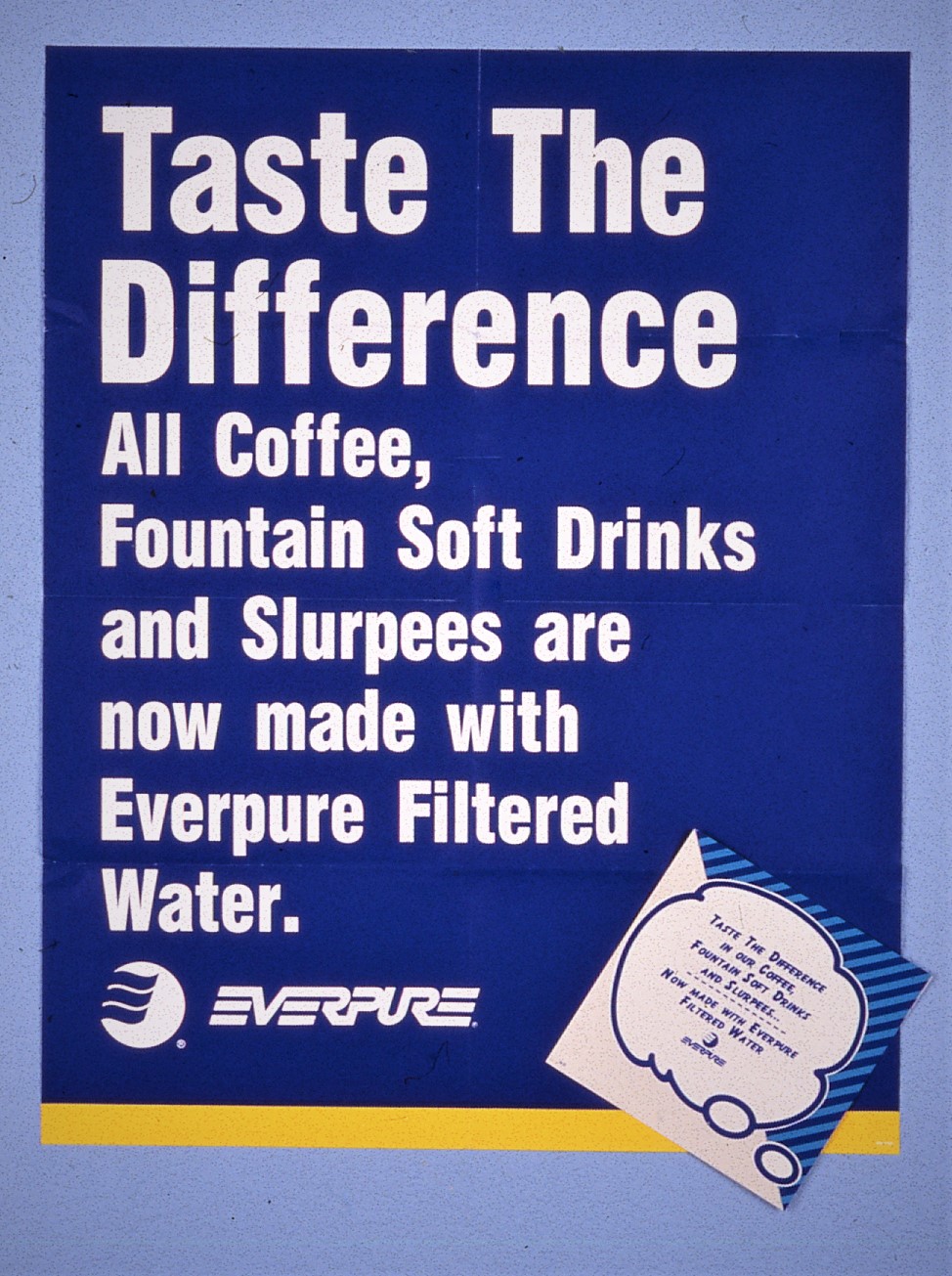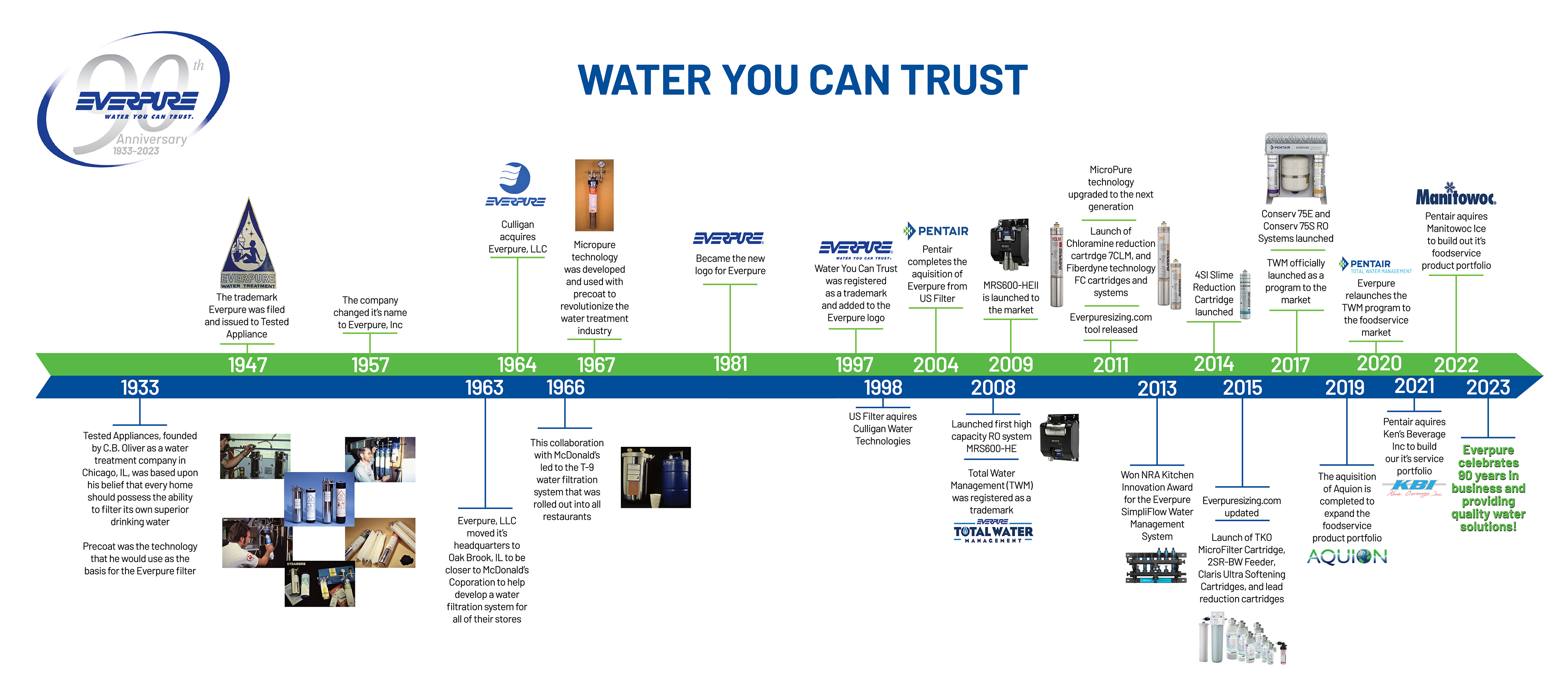 Innovation driven by market needs.
Cathy Cabergs works at Pentair Herentals in Belgium and has been close to Everpure since she started in 1996. "Today Everpure solves a huge range of water treatment problems, but when I started it was more limited," she recalls. "There had historically been a focus on cold water treatment such as water fountains, but Everpure products for hot water applications were developing fast. I remember it was all very simple then… blue labels for cold water cartridges and red labels for hot. It seemed every business wanted to improve the quality of their water and ice. Airlines, shipping, hospitals all wanted Everpure cartridges but of course restaurants and hospitality were, and still are, by far the biggest customers."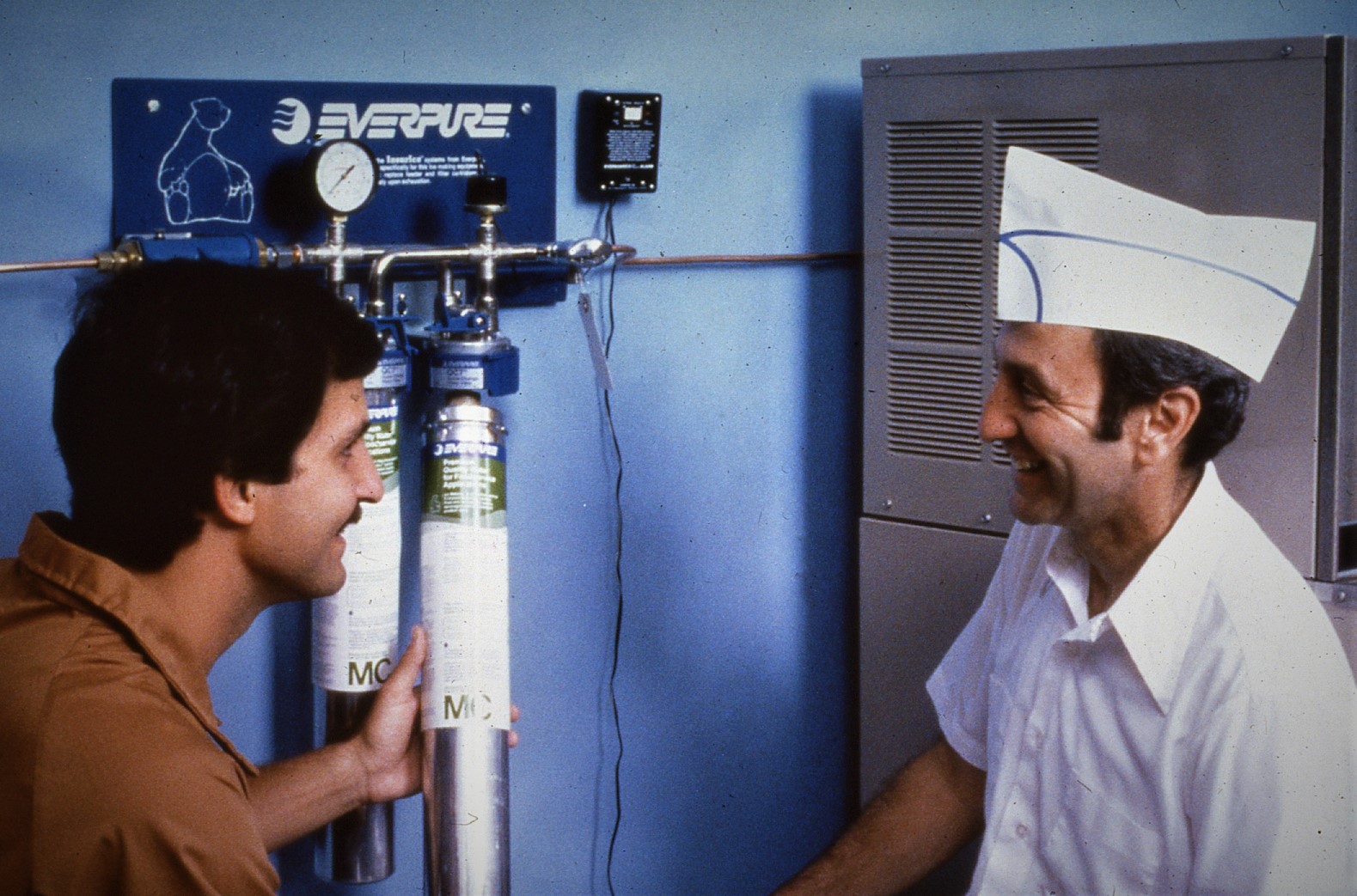 Everpure expands range and footprint.
Unsurprisingly the adoption of Everpure water filtration cartridges grew as big American fast-food chains expanded their global footprint. These businesses wanted to ensure that their sodas not only tasted premium but were consistently great in every country. Back in 1963, Tested Appliances, now renamed as Everpure, relocated its entire operation to Oak Brook, Illinois, to be closer to its major fast-food client, and to perfect a water filter system for all its restaurants. That collaboration led to the T-9 water purifier that was rolled out across that client's restaurant network in 1966. Every few years saw another major innovation in water treatment innovation such as 'AgION' silver ion antimicrobial. When AgION is present it means that, even if the filter remains unchanged, the AgION will kill any accumulating bacteria.
Today, global fast-food outlets are just a part of the loyal Everpure customer base. With the explosion in speciality coffee houses and the demand for pure water dispensation both at work and home, there are millions of Everpure cartridges treating the water we consume on any given day.


Everpure Claris opens a new chapter.
Sandra Mueller has worked with Pentair in Germany for nearly 20 years and remembers the introduction of Everpure Claris range as being a real game changer. "At that time the Everpure range mainly consisted of highly sophisticated carbon block filters," she explains, "but water demineralisation was the holy grail for coffee and hot drink making. Although Everpure was developing high-capacity, reverse osmosis systems for the food service sector, the cost of entry was then very high.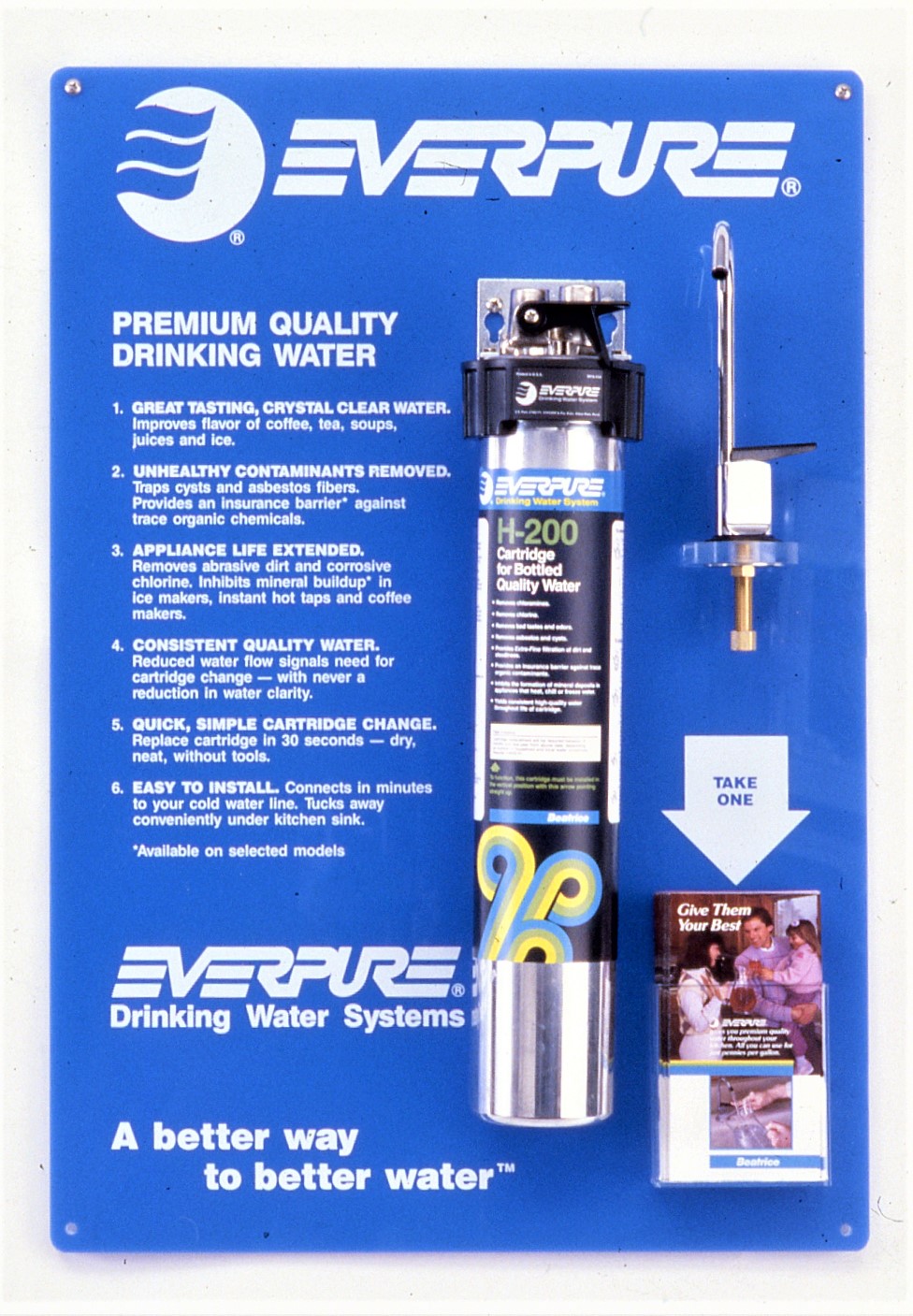 The introduction of Everpure Claris cartridges changed everything. Everpure Claris Cartridges offered a multi-stage treatment for when water mineral levels were high or acidic water posed the risk of corrosion. Cartridges suddenly offered prefiltration, hardness adjustment, ultra-fine filtration and solid membrane filtration. Everpure Claris could solve just about any water treatment issue for just about every business, and water treatment for coffee came of age."

Everpure in best of hands at Pentair.
Everpure only became a part of the Pentair Family in 2004, but Lieve Peeters from Pentair Belgium sees that as the start of the most positive chapter in the brand's history. "Naturally there was trepidation at the time," she says.

"When I joined Pentair in 2006, Everpure had been run by a relatively small team in Europe yet overnight it was part of a huge organisation. But any fears were quickly dispelled when customers began to experience the 'Pentair way' of doing business.
Pentair is very much a global company that thinks local. In Europe, we retain our own manufacturing, sales, service, support and distribution networks, and that brings a level of personal service to Everpure customers that they demand and expect. I work daily with our state-of-the-art distribution hub in Romentino which ensures a consistent and reliable delivery of Everpure products, across the continent, every day."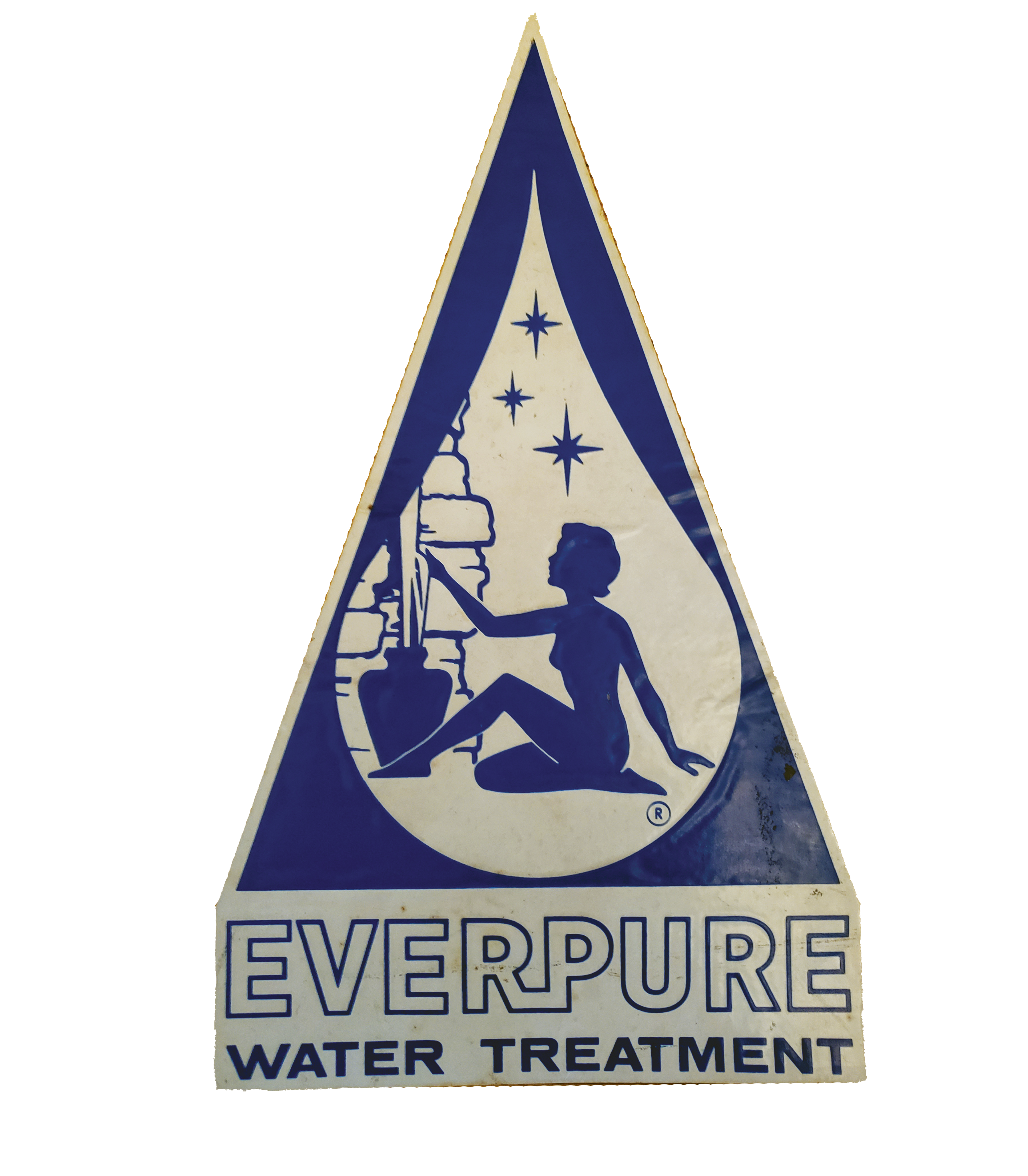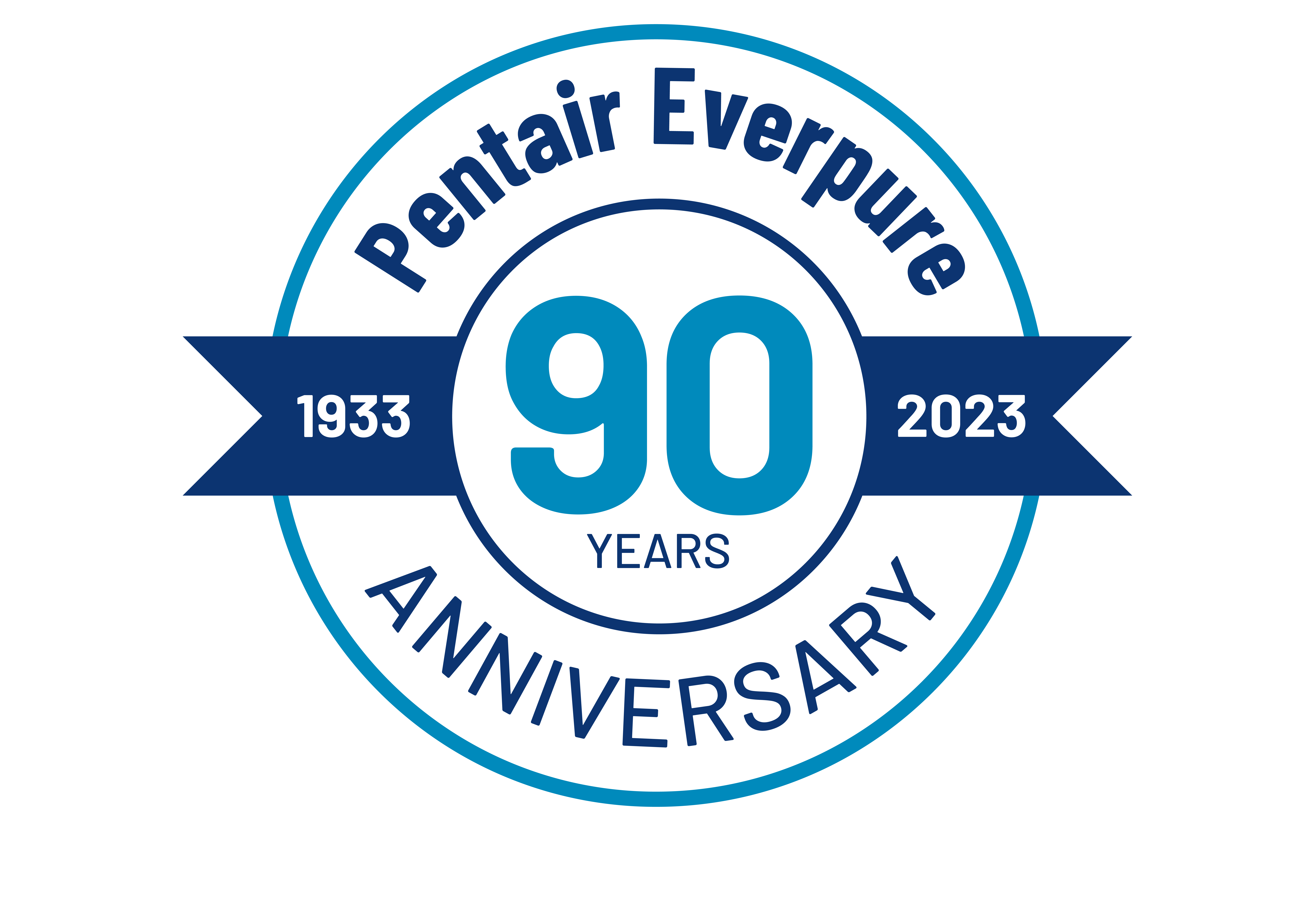 Everpure has been a triumphant success over the last 90 years, thanks to innovation, product quality and reliability. But that counts for nothing without the Pentair European team of sales, service and technical support who deliver those products today.
As we celebrate the Everpure milestone, we also celebrate their success safe in the knowledge that a cherished brand remains in the best of hands for years to come.
Congratulations Everpure. Congratulations Team Pentair.