Pentair ConnectMySoftener app provides valuable water usage insight and much more…
Smart apps which control connected devices can sometimes over-promise and under-deliver but here's one that will not disappoint. The Pentair ConnectMySoftener app puts you in complete control of your home water softener and can potentially lead to significant cost savings over time.

At Pentair, we have built our business by helping people move, improve and enjoy their water but sustainability is equally important to us – and to anyone who sees water as an essential and precious resource. Anything that can help us all be more aware and responsible about our water consumption is ultimately good for the planet. That's where Pentair ConnectMySoftener app fits in. This feature-rich app allows you to remotely access your softener settings while providing valuable insight into your home water usage.

So, what is ConnectMySoftener, how does it work and why might it change the way we consume water in our homes?
Meter your water usage the smart way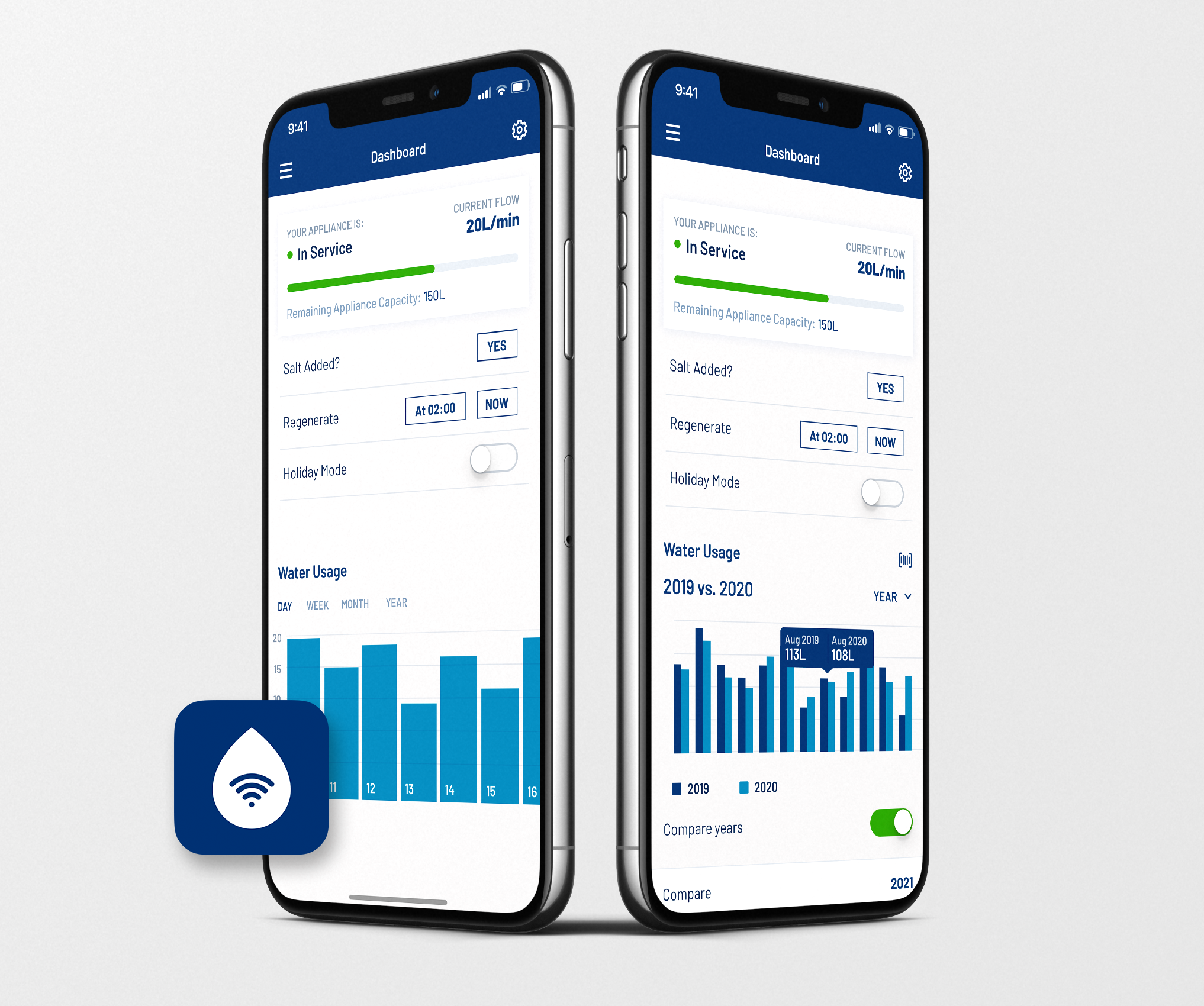 Not every home has a water meter and only a small percentage have internet-connected smart water meters. They can be expensive to purchase and install. However, as an owner of a Pentair connected softener, you simply need to download the free ConnectMySoftener app and you can build a full picture of your water usage and remotely access functions to improve the efficiency of your softener. The ConnectMySoftener app uses the in-built water meter within Pentair connected softeners to measure the historical consumption of water through the device.

Take control of your softener
The app dashboard provides a snapshot of the device status, including the remaining water softening capacity until the next regeneration and you can even trigger a manual regeneration at a time of your choosing.

Salt is the main consumable cost for water softeners and the ConnectMySoftener app can help with savings here too. As a failsafe, all softeners are hard-wired to regenerate every so often, even if there is no water consumption. While you are holidaying at the beach, your softener may be regenerating itself using expensive salt (and water) for no reason. Through the ConnectMySoftener app, you can set the softener into 'holiday' mode. In this setting, regeneration can be put on standby until you return. And, as it is controlled over the internet, the settings can be set, monitored and changed, even after you have left for your vacation.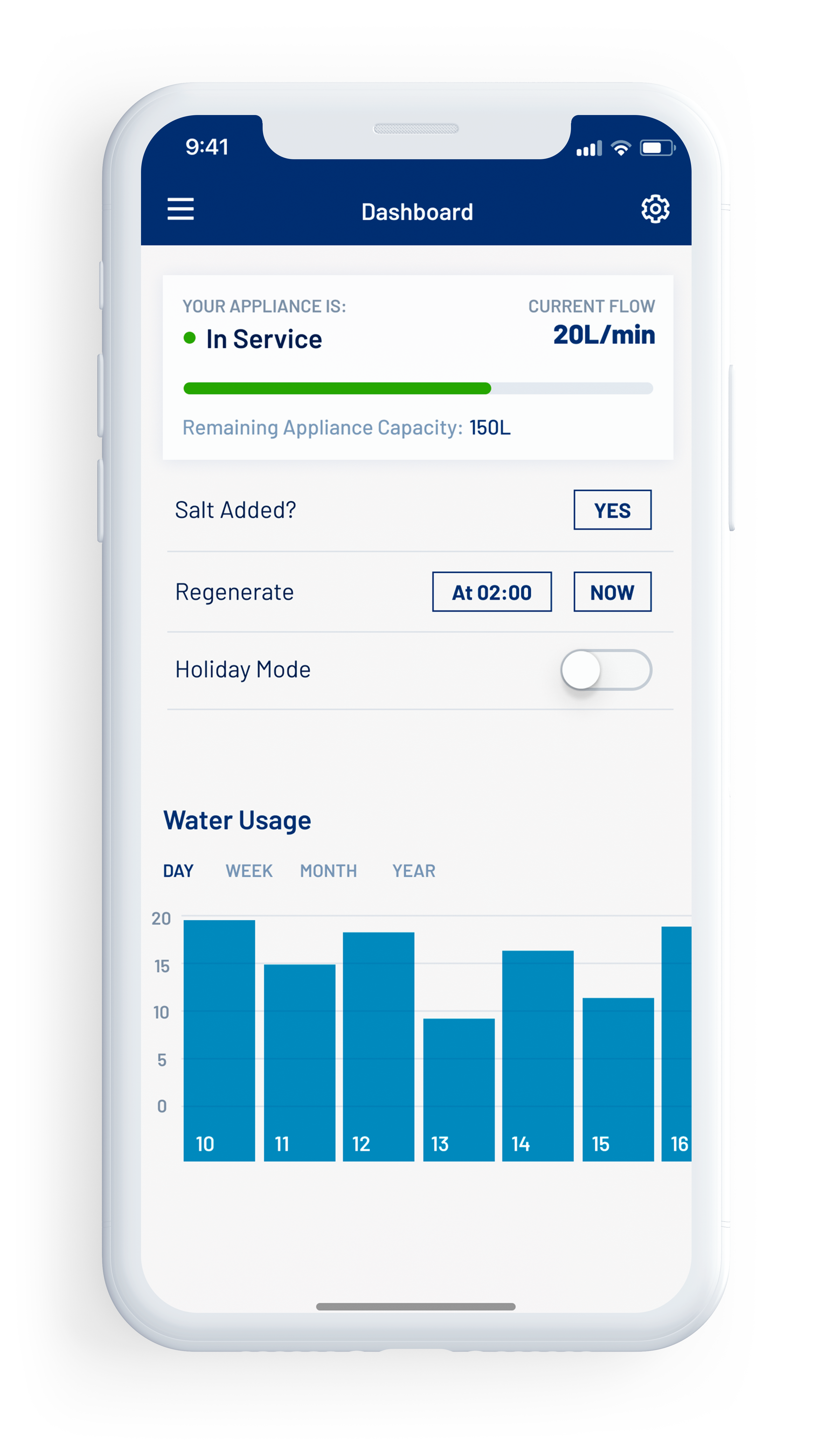 Coming to a softener near you

The ConnectMySoftener app is compatible with iOS and Android platforms and available from the Apple® App store or Google® Play Store. It will connect to Pentair connected softeners including the IQsoft and the latest Softena and SlimLine ranges.

In harness with one of these softeners, the ConnectMySoftener app can save you the cost of buying and installing a dedicated smart water meter, as well as savings on salt consumption and damage from otherwise undiscovered leaks. But apart from those tangible benefits the app will help you to manage and potentially reduce your water consumption over time. And while that water saving may seem like a drop in the ocean, every little splash helps.