Over the past few months, we have been working diligently to optimize our manufacturing processes and enhance our overall operational efficiency. In line with these efforts, we are pleased to announce the creation of new manufacturing lines in Europe for our WellMate range: tanks sizes from 60L to 150L (WM0060, WM0075, WM0120 and WM0150) sold in Europe will now be produced from our state-of-the-art facility in Herentals, Belgium.
Whilst other tank sizes will still be manufactured out of our Chardon (USA) factory, they will now be stored in our Herentals warehouse, which will become our unique distribution center for WellMate tanks in Europe. As a consequence, drop shipments from Chardon will no longer be possible.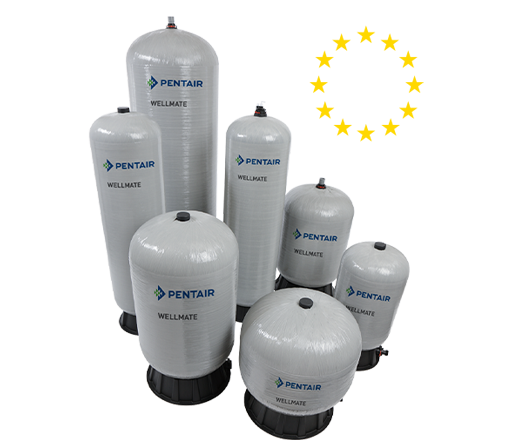 During this transition, our commitment to maintaining uninterrupted supply remains unwavering. We have taken extensive measures to minimize any potential disruption and ensure a seamless transfer of operations. Our dedicated team is working closely to meticulously plan every aspect of the process to guarantee a smooth transition without compromising product quality or delivery timelines.
We understand that change can bring forth questions and concerns and are here to address any inquiries you may have. Feel free to contact our customer service team or your usual sales interlocutor, who will gladly assist you with any queries or provide additional information regarding the transfer.
At Pentair, our customers are at the heart of everything we do, and these investments are yet another step towards enhancing our partnership and delivering exceptional solutions. We sincerely appreciate your continued support and look forward to providing you with an even better WellMate range of products in the near future.