Pentair Fleck 5600. 40 years and counting.
A plumber friend of mine was recently working on the refurbishment of a house, built in 1979 and largely untouched since. In the utility room, he found the still functioning water softener, complete with its original mechanical valve; an early Fleck 5600. After nearly 40 years of continuous service, he was pleased to report that it was in still in perfect working condition.
Technology designed to stand the test of time.
This is not an apocryphal tale but evidence that if you are going to install something designed to last, you might as well install the best. In the case of that Fleck 5600 control valve, and the hundreds of thousands installed since, the secret is simple. Although the 5600 only has a few moving parts – mainly its self-cleaning piston – those parts are of the highest possible quality and designed to withstand the test of time.

Of course, Pentair don't advocate leaving valves 40+ years before a service and it highly recommends a regular maintenance programme. But none-the-less, that hydraulically balanced PTFE-coated piston was so brilliantly engineered it was able to withstand over four decades of uninterrupted daily use.
Made in Europe, for Europe.
Today's Fleck 5600 is better than ever. Like all eleven Fleck models for Europe, it is manufactured by Pentair at its European Centre of Excellence in Pisa. But unlike its ancestor, today's 5600 will have been tested and manufactured to the far higher materials standards expected of modern manufacturing. Each valve conforms to the most stringent EU Directives and regulations including the EU Drinking Water Directive. And, if anyone needed even more reassurance for such a reliable product, that local manufacturing is backed by Pentair sales, service and support across the continent.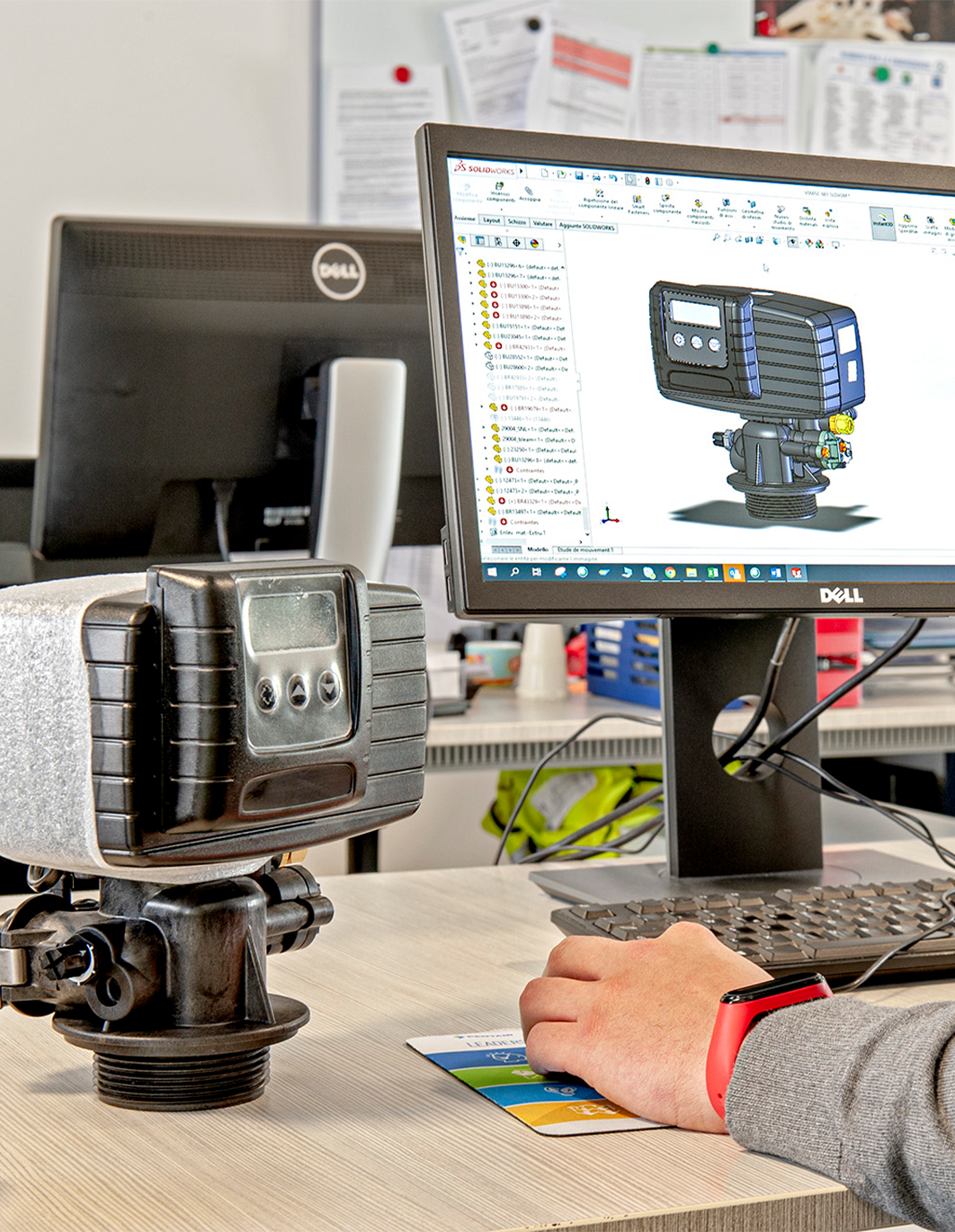 Pentair leads where others follow.
Today, the Fleck 5600 is ubiquitous. It is chosen and loved by distributors, installers and plumbers across the globe. Its simple design has spawned many copies, but it has never been bettered. Yes, there have been design tweaks and advancements over the years. The mechanical timer is now largely favoured over the newer metered and electronic timer models that have been introduced. Its familiar black faceplate can even be made available in any colour for those who want to make a statement. But the core technology remains the same – often imitated, never duplicated. And that is why industry professionals continue to insist on the Pentair Fleck 5600.